Action in Bern in solidarity with Şenyaşar family
An action was organized in Bern to support Emine Şenyaşar's quest for justice. Şenyaşar has been holding a Vigil for Jurtice in front of the courthouse in Urfa.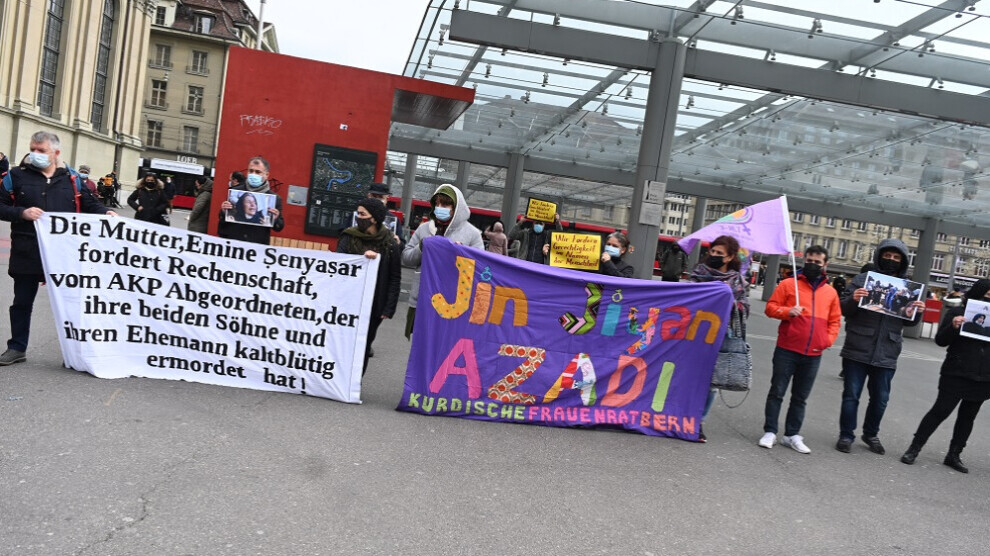 Mizgin Women's Council and Atakan Mahir Democratic Kurdish Community Center organised an action at Bahnhofplatz to support Emine Şenyaşar's fight for justice.
The action, supported by the Swiss Representation of the Human Rights Association (IHD), the Democratic Alevi Federation (FEDA), the Swiss Human Rights Solidarity Association (IHDD) and the Kurdish, Turkish and Swiss Cultural Association (Kutüsch), started with a minute silence.
A joint statement was read demanding justice for Emine Şenyaşar, whose two sons and husband were murdered by the bodyguards and relatives of AKP deputy Inrahim Yildiz in June 2018.
The statement read: "The Şenyaşar family was victim of an attack by bodyguards and family members of AKP deputy Yildiz in Suruç during the election campaigns of June 2018. The AKP mentality, which sees massacre as appropriate for those who are not their own, responded to the demand for justice of the Şenyaşar family with the same massacre mentality. The action carried out by Emine Şenyaşar, demanding justice, has left one month behind."