Abducted from hospital, HDP MP Gergerlioğlu taken to Sincan Prison
HDP MP Ömer Faruk Gergerlioğlu is reported to have been taken to the high security prison in Sincan district of Ankara unbeknown to his family, lawyers and party.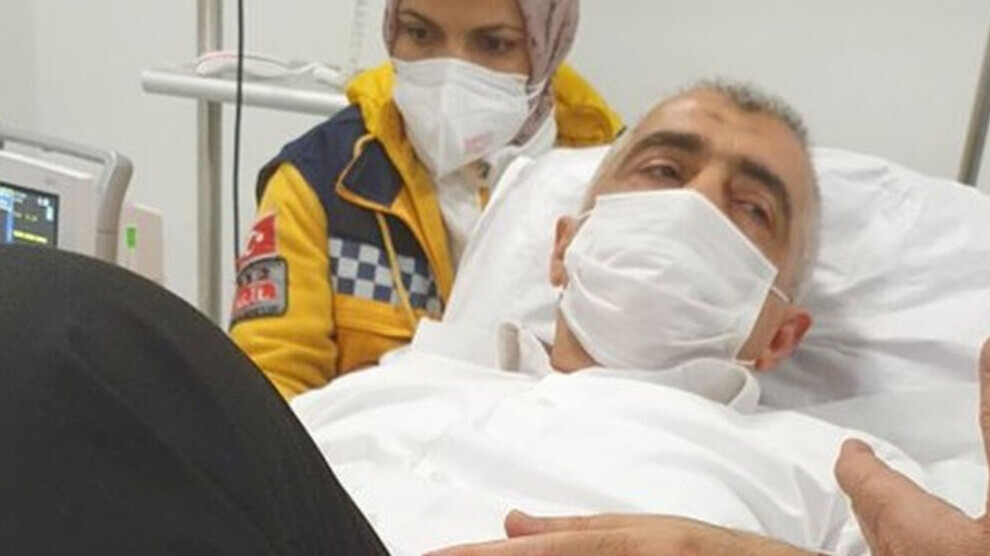 HDP (Peoples' Democratic Party) MP Ömer Faruk Gergerlioğlu was mistreated and dragged out of his apartment without shoes while he was arrested Friday evening. The deputy for Kocaeli had been deprived of his parliamentary mandate on March 17 because of a final conviction. The authorities had set a deadline of ten days for him to be detained. Gergerlioğlu had announced that he would not comply with the request and would stay in his apartment.
The MP for Kocaeli was taken to the hospital due to chest and heart pain after being taken into custody. Footages and pictures of the arrest showed that he was subjected to violence by the police while he was taken into custody.
According to HDP Ağrı MP Abdullah Koç, Gergerlioğlu has been taken to Sincan Prison after his treatment in hospital was interrupted as pressure was put on doctors to send him to prison.
The basis of the charges against Gergerlioğlu was initially a message of peace. The politician, who is actually a doctor by profession and a specialist in lung diseases, became involved with the peace platform in Kocaeli after the peace negotiations with the Kurdish movement were unilaterally ended by the Turkish government in 2015. On the initiative's social media accounts, Gergerlioğlu posted peace messages almost daily, including on Oct. 9, 2016, when he posted a photo showing a posed scene during a 2015 World Day of Peace event: several women can be seen, with two coffins in the foreground. In one, a Turkish soldier, in the other a PKK fighter, who can be identified by corresponding flags on the coffins. Under the picture, Gergerlioğlu wrote: "This war exhausts society. One child joins the army, another joins the PKK, both die. Wouldn't it be better if the two didn't lie next to each other as corpses, but lived as equals, shoulder to shoulder?"