A journalist and four HDP politicians sentenced to one and a half years in prison in Bursa
In Bursa, a journalist and four HDP politicians were each sentenced to one and a half years in prison in an appeal process for alleged terrorist propaganda.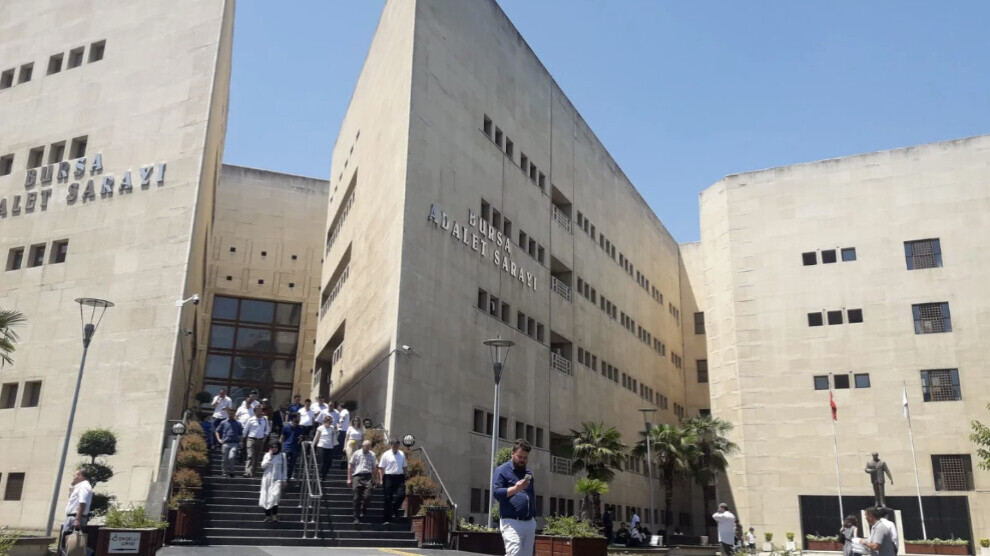 An appeal trial against several members of the Kurdish democratic opposition ended at a criminal court in the western Turkish province of Bursa on Thursday with a verdict of one and a half years' imprisonment each. The defendants were Aynur Yılmaz and Mehmet Akbaş, the former co-chairs of the provincial association of the Peoples' Democratic Party (HDP) in Bursa, Halis Şanlı responsible for the Mudanya district, and the HDP activist Ismail Hakkı Gökçe. Journalist Emrah Çaçan was the fifth defendant to appear in court.
The basis for the indictment against her was the accusation of having carried out "propaganda for a terrorist organization" through posts on social media. The proceedings go back to investigations from 2015. In the case of Çaçan, the "offense of terrorist propaganda" was far more serious because she published the articles incriminated by the prosecution as a correspondent for the DIHA news agency, which was banned by state decree in 2016. Çaçan was in custody for the trial from January to September 2016.
In a first trial in January 2021, all five defendants were acquitted of the charge of terrorist propaganda, although two co-defendants received prison sentences of three years and eighteen months respectively. Because the public prosecutor wanted to see all defendants convicted, they appealed. The proceedings against those now convicted were reopened. The new trial began last June. The defense lawyers announced that they will appeal the verdict.
Arrests in Mersin
Ten Kurds were arrested in Mersin on Wednesday. The reason given for the arrests was an investigation by the Mersin Public Prosecutor's Office into allegations of terrorist propaganda. Among those detained was Isa Kurt, chair of a cultural association in Mersin made up of people from Hakkari province. Kurz was arrested along with eleven other people in early morning raids. A court imposed police reporting requirements on two of them instead of pre-trial detention.