Şenyaşar family says murderers are protected by government
The Şenyaşar family said that the ruling AKP-MHP government protects the murderers of their relatives.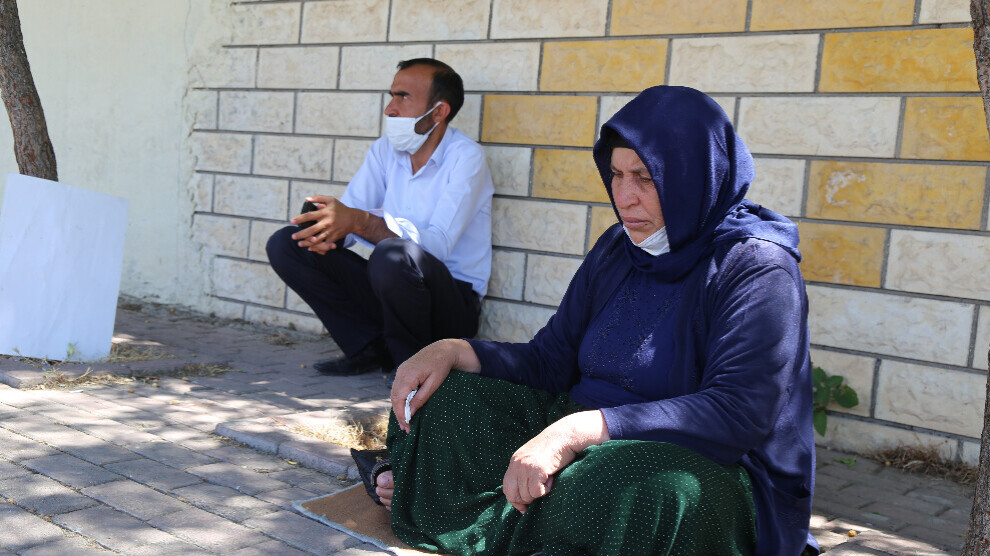 The resistance of Emine Şenyaşar, who lost her husband and two sons in an armed attack by the bodyguards and relatives of AKP deputy İbrahim Halil Yıldız, and Ferit Şenyaşar, who was injured in same the attack, is continuing on its 92nd day. The Şenyaşar family came in front of the courthouse in the early hours of the morning and started the justice vigil with the banners that read "Justice".
'PROSECUTORS ARE PRO-GOVERNMENT'
The family shared the following note by tagging the official Twitter accounts of the Turkish Minister of Justice Abdulhamit Gül, Ministry of Justice and Şanlıurfa Governorship on their social media account:
"We have a deputy (İbrahim Halil Yıldız) who just sits in the parliament! Turkish officials believe that the 'prosecutors are pro-government, and no one can touch them'. There occurred a massacre at the State Hospital! When will the rule of law prevail?"
The family also shared a collage of AKP Deputy İbrahim Halil Yıldız's image with an inscription that said, "We grew stronger after the massacre."