Şenyaşar family's resistance for justice on day 31
Şenyaşar Family's resistance for justice continues on its 31st day.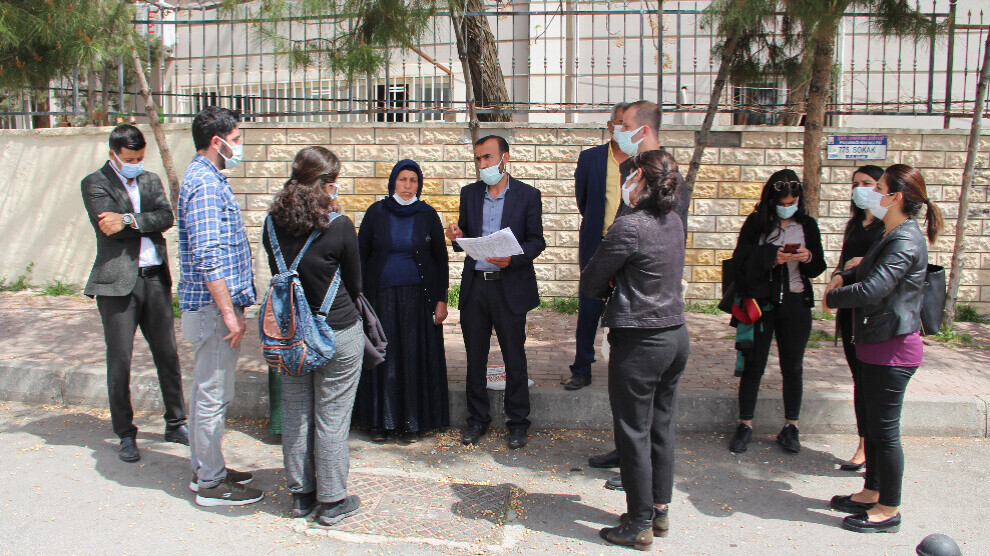 Emine Şenyaşar whose husband and two sons were killed by an armed attack of the bodyguards and relatives of AKP MP İbrahim Halil Yıldız started a justice vigil in front of the courthouse in Urfa on March 9. The vigil marked its 31st day today. A delegation which includes the Human Rights Foundation of Turkey (TIHV) Diyarbakir Representative Murat Abadi paid a visit to the family today.
 'I AM HERE UNTIL JUSTICE IS RESTORED'
Mother Emine Şenyaşar told the TIHV delegation about the massacre she witnessed in the hospital and their justice vigil. Şenyaşar recalled that her son Fadıl Şenyaşar was recently sentenced to 37 years and 9 months in prison. "My son is unlawfully under arrest. I want him released. When we sit here, they constantly intervene. We are here for a month, and even if it takes a year, I'll sit here until justice is restored. Even if they attempt to kill us, we are here. Arrest those who murdered us."
Ferit Şenyaşar stated that the "ban on events and activities" imposed by the governorship in the city is only valid for them. "We have submitted a petition to the prosecutor's office, we are waiting for the result. We are exposed to all kinds of maltreatment. The perpetrators are the same people, but the case is divided into two files."
Şenyaşar showed the delegation an A4 paper which read "Justice" and said that "When I display this paper and sit in front of the courthouse, hundreds of police intervene and take us into custody. There is a massacre yet there is no decision regarding it. The prosecutor says, 'We have identified 23 people,' then they should do whatever is necessary, what are you waiting for?"
TIHV Social Service Expert Mustafa Altıtop said, "I hope you will overcome these unlawful practices.