Şenyaşar family: "Prosecutors will also be brought to account one day"
Şenyaşar family is continuing their justice vigil in front of the Urfa Courthouse to protest the murders committed by the ruling AKP members. The family slammed the prosecutors, saying "They will also be brought to account before the judiciary one day."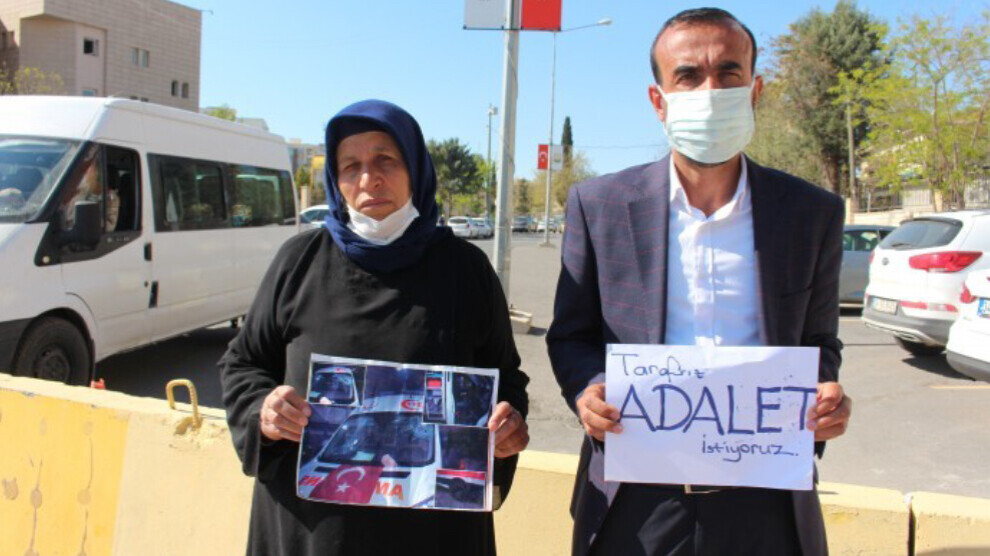 The Şenyaşar family has been on a vigil for justice in front of the Urfa Courthouse for 38 days.
The vigil is carried out by Emine Şenyaşar whose husband and two sons were killed as a result of an armed attack of the bodyguard and relatives of AKP Deputy İbrahim Halil Yıldız, and her son Ferit Şenyaşar who was injured during the attack.
The family came in front of the courthouse early in the morning, sitting down on a couch they laid on the ground near the police barriers, and started the vigil.
The protesting family displays a banner that reads "Justice" and photos of the attack. They tell visitors about the practices they were subjected to.
On social media the family said, "We have been struggling for JUSTICE for 38 days in front of the Şanlıurfa JUSTICE Palace. The Attorney General and prosecutors continue to protect the murderers. One day, prosecutors will also be brought to account before the judiciary."