80 percent of Germans support sanctions against Turkey
A survey conducted in Germany revealed that 80 percent of German citizens support the economic sanctions imposed on Turkey.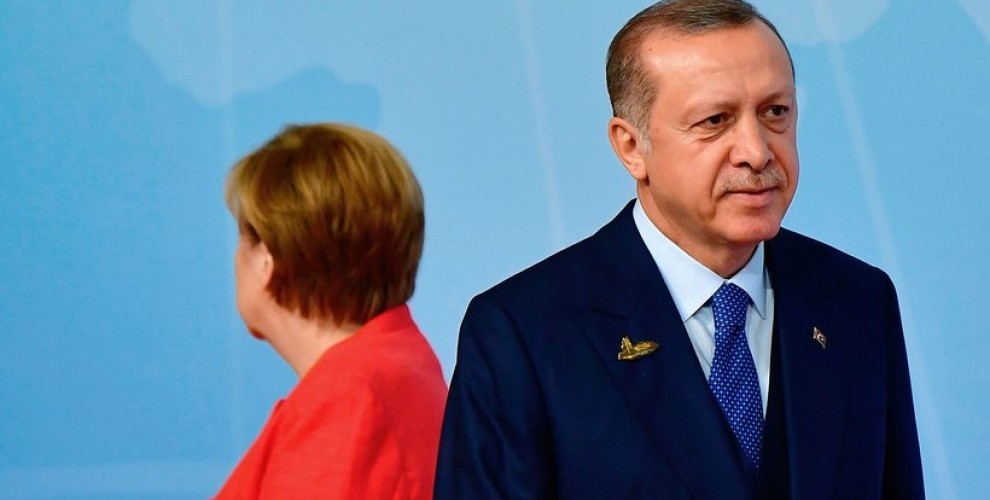 A crisis has erupted recently between Turkey and Germany, who are traditional allies, which deepened following the imprisonment of a German national alongside other human rights activists in Turkey.
A survey conducted by the state television ARD revealed that the rupture between these two countries was also mirrored in the German public's opinion.
80 percent of the interviewed persons expressed their support for the economic measures taken against Turkey. Only 16 percent showed discontent.
A great majority of the interviewees also said they did not want to spend their holidays in Turkey anymore.
German human rights activist Peter Steudtner was detained along with 9 other human rights defenders from a meeting held in Büyükada, Istanbul on security for human rights defenders, and was arrested along with 5 of the rights defenders. Following the arrests, a new crisis broke out between Berlin and Ankara.
On July 20, German Foreign Minister Sigmar Gabriel held a press statement in Berlin to announce sanctions to be imposed upon Ankara. Gabriel pointed out that he had met with Chancellor Merkel and the administration from the other coalition partner, the SPD, and that these decisions were made by the federal government, and added that mutual trust has been damaged with each new crisis between the two countries.
Gabriel stated that Peter Steudtner has been the 22nd German citizen to be detained after the July 15 coup attempt, while 9 German citizens are in Turkish prisons.
Gabriel implied that they won't be using the same approach in the coming period, and stated that Turkey drifted away from not only European values, but NATO values as well. Gabriel announced that they will be reshaping their policies on Turkey and called on the AKP regime to "return to the EU values".
German Foreign Minister announced the sanctions as "EU funds", "travel warning" and "reconsidering credit guarantees".