23 people sent to prison in Suruç
23 people taken into custody in political police operations in Suruç (Pirsûs) on 27 March were remanded in custody.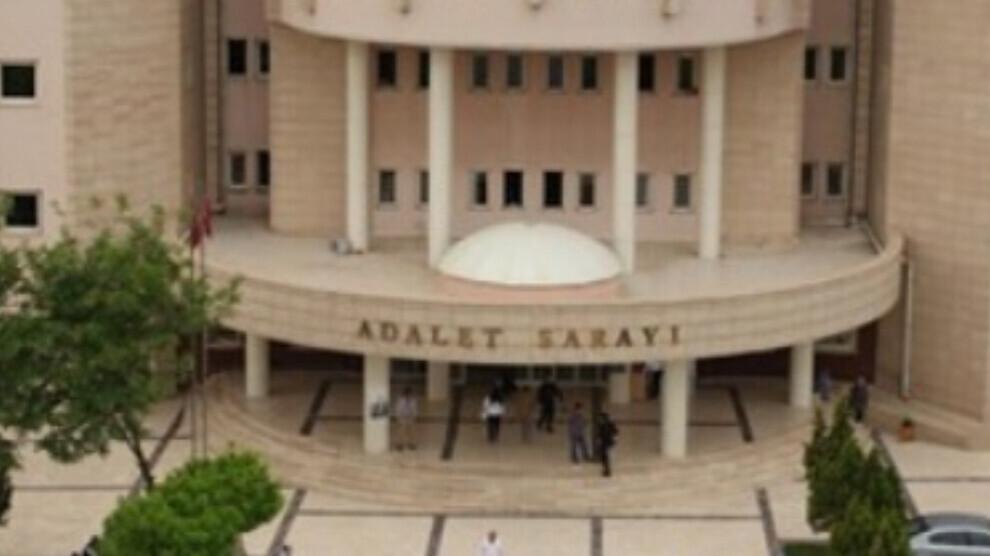 23 people, including Democratic Regions Party (DBP) and Peoples' Democratic Party (HDP) district co-chairs, were taken into custody following house raids in Suruç (Pirsûs), in the province of Urfa (Riha) on 27 March. They were detained on charges of "being a member of a terrorist organization" and "providing finance to the organization". They were brought to the Urfa Courthouse on Thursday after their statements at the police station.
The prosecutor referred 23 people to the Criminal Judgeship of Peace with a request for detention. The request was upheld and the 23 people were sent to prison on charges of "being a member of a terrorist organization".
Those arrested are: Former Pirsûs Municipality Co-Mayor Hülya Demir (51), HDP District Co-Mayor Yaşar Gündüzalp (39), DBP District Co-Chair Rojda Binici (53), Avni Gökhan (55), Ayşe Aksu (54), Bülent Koçyiğit (45), Ferdi Karakelle (28), Ferit Bali (37), Feryal Çelikbaş (49), İbrahim Bülbül (46), İsmet Bali (46), Mahide Kurttekin (49), Mahmut Bali (39), Mehmet Akif Yıldız (39), Mustafa Bali (23), Nermin Şakir (60), Mustafa Bali (59), Osman Akgün (55), Sabri Kaya (56), Salih Kaplan (44), Savaş İlhan (36), Veysel Bali (34) and Zeki Bali (40) .