23 more ISIS members killed in Raqqa
In heated clashes between SDF fighters and ISIS gangs in Raqqa since Saturday evening, 23 gang members have been killed, while 3 SDF fighters fell martyrs.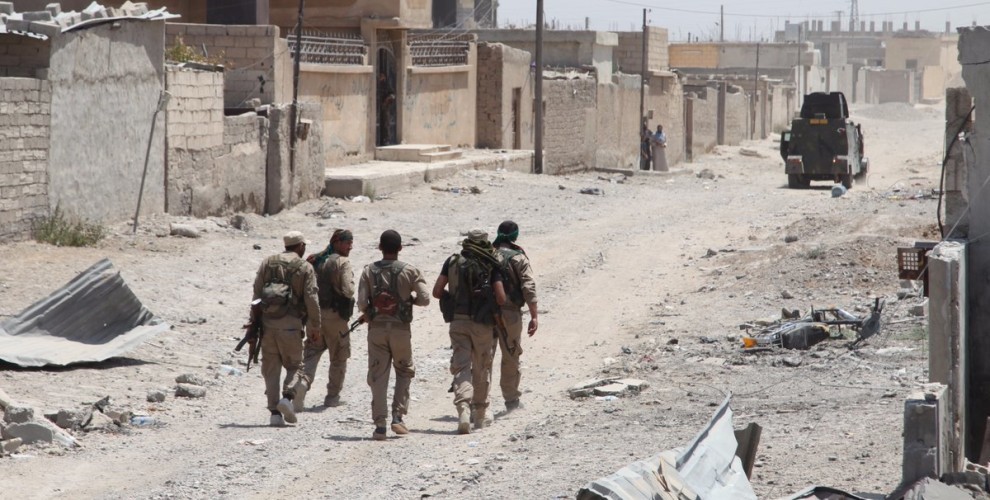 The operation for Raqqa's liberation launched by YPG-led Syrian Democratic Forces (SDF) on July 6, is continuing in its 69th day in all intensity. As a result of clashes that unfolded since yesterday evening, 23 ISIS members were killed, and an arms depot belonging to the gangs was confiscated by the SDF fighters.
These are three days that Old Raqqa neighbourhood is engulfed in intense clashes that still continue. In the fighting that erupted last night, at least 6 gang members were killed, 2 snipers included, while many others were wounded. bodies of 6 ISIS members along with their ammunition fell into the hands of the SDF fighters, but more gang members are likely to have been killed in these battles.
7 ISIS members were killed in the fighting between SDF fighters and the gangs in Rawda neighbourhood northeast of Raqqa.
In heavy clashes in al-Diriyah neighbourhood west of the city, 4 more gang members were killed, while many of them were injured. One SDF fighter got wounded in the same neighbourhood.
In al-Barid neighbourhood northwest of the city 6 gang members were killed in clashes.
During all the battles 3 SDF fighters, that played crucial roles in the advance of the fighters into the neighbourhoods, fell martyrs, while another 3 were wounded.