16 people detained in Adana
The Turkish regime's political genocide operations against the Kurdish population continue unabated.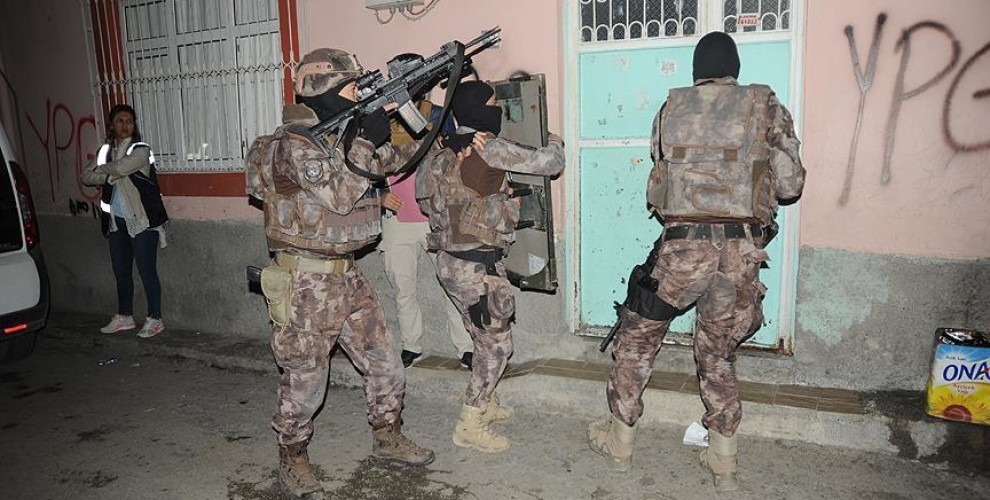 Turkish police raided as many as 38 addresses in the southern province of Adana early this morning.
The operation was carried out before the anniversary of the February 15 international conspiracy against Abdullah Ocalan, as part of an investigation launched by the Public Prosecutor's Office of Adana.
Not less than 16 people have been taken into custody in the operation so far.