15 thousand civilians rescued in Raqqa operation in three days
Wrath of Euphrates fighters have rescued 15 thousand civilians from ISIS gangs during the past three days.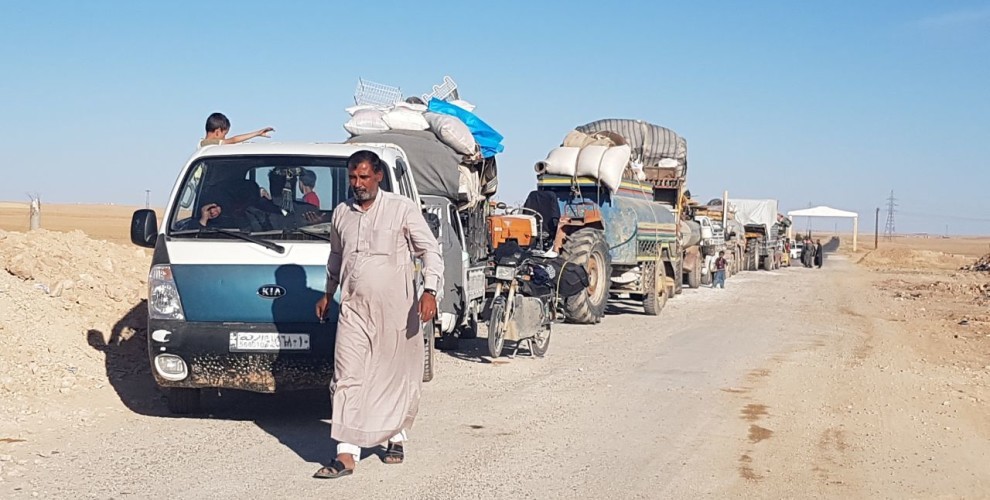 The Operation Wrath of Euphrates launched by YPG-led Syrian Democratic Forces (SDF) for the liberation of Raqqa territory continues in the 4th day of the 4th phase.
Thousands of civilians in settlements north of Raqqa rush to the areas cleared by SDF forces during the campaign. At least 15 thousand locals have been rescued from ISIS and transferred to safe areas over the past three days.
Since the launch of the 4th phase of the campaign on May 10, SDF forces have rescued thousands from the Raqqa city and villages of Esediyê, Rehbet Aslah, Hettîn, Qahtaniyê, Rabya, Ya'rub, Ednaniyê, Xatuniyê, El-Yamama, Mişêrfa Miftah, El Raşid, Ebû Kubra, Tel El-Beyaa, Cezra, Mezraa El-Ensar and Rafqa.
The rescued civilians are settled in the Ayn Îsa Camp following an ID check.
100 thousand civilians from Raqqa city and surroundings have been transferred to safe areas under SDF control. No international aid organisation has provided support for these refugees yet as the number of displaced IDPs taking shelter by the SDF grows every day.