100 German policemen storm a building to confiscate a banner
100 German policemen stormed into a building to confiscate a banner that read "Afrin, hold on!" in Meucheffitz.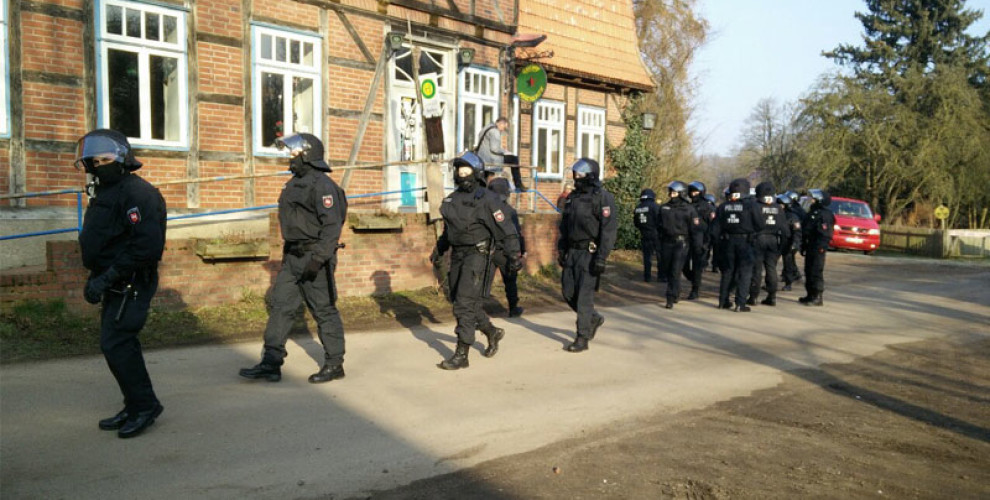 The banner was raised by a resident of Meucheffitz in support of popular resistance against Turkish invasion in Afrin. It read: "Hold on Rojava! Turkish troops and German weapons commit murder in Rojava. Long live YPJ / YPG".
100 German police raided the building on Tuesday morning to confiscate the banner.
The police said the banner was violating German law and shows support for a "terrorist association".
Some of the police were equipped with sub-machine guns searched the building. No arrests were made.