YRK fighter martyred in Turkish drone attack
YRK stated that the Turkish state continued its deadly attacks on the region of Mount Asos in the Iraq-Iran border region.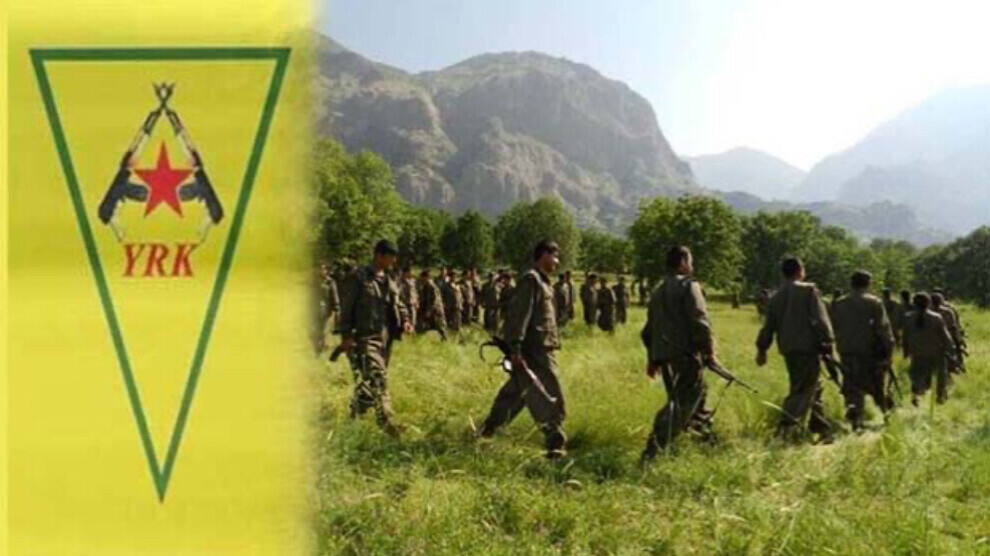 In a written statement on Wednesday, the Defence Forces of Eastern Kurdistan (YRK) Press Office reported that the Turkish state bombed Mount Asos on 3 and 4 June.
Accordingly, the attack at 8 p.m. on 4 June was carried out by an armed drone of the Turkish occupying state and directed against YRK fighters who were carrying out their duties near the village of Gelale.
YRK stated that one of their fighters was martyred as a result of the attack, and that his identity would be made public in the next few days.
The village of Gelale is located in the town of Mawet, which is situated at the foothills of Mount Asos. Air strikes by Turkey in violation of international law have been routine for years in the region, which lies a good 200 kilometres from the Turkish state border. Other areas of the territory of the Kurdistan Region of Iraq (KRI) and Iraq, especially those where Kurdish guerrillas are suspected, but also civilian settlement areas such as Shengal, are also regularly bombed by the Turkish army.