YJA Star hits Turkish soldiers in Heftanin: 14 killed
14 soldiers were killed in actions of the women's guerrilla troop YJA-Star against the Turkish invasion of Heftanin.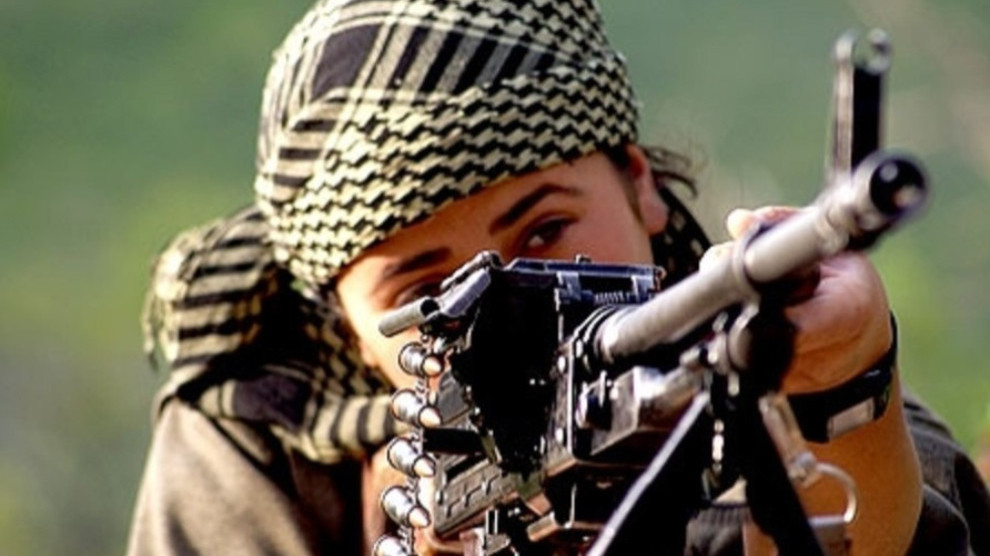 According to the Press Office of the People's Defense Forces (HPG (Hêzên Parastina Gel), 14 soldiers of the Turkish army were killed during actions of the women guerrilla YJA-Star in Heftanin. The HPG statement also reports about the punishment of collaborators and a guerrilla action in the province of Şırnak in Northern Kurdistan and the recent air attacks of the Turkish army on the Medya Defense Zones in Southern Kurdistan.
Heftanin
In the region Heftanin in Southern Kurdistan (Northern Iraq), guerrillas continue to resist the occupation operation of the Turkish army that started in mid-June. Guerrillas of YJA-Star targeted a military camp on Hill Qesrokê on July 7. A shelter was completely destroyed and twelve soldiers were killed here. In the Şeşdara area, two soldiers were shot dead by snipers early this morning.
In the statement, the HPG also announced that guerrilla fighters Goran Goyi and Viyan Devrim were martyred in a Turkish air raid on the Xantûr area on 3 July. Full details of their identities will be published at a later date.
Military operation in Kato Jirka
The Turkish army launched an operation on July 1 in the Kato Jirka region of Şırnak. The operation covers the areas of Kani Reşê in Deriyê Qaçê. Guerrillas struck the operational unit they had observed over a longer period of time. No information is available on the number of soldiers killed or injured in the action.
Counter-guerrillas punished in Cudi
The HPG statement continued: "On July 5 our forces punished two counter-guerrillas Sebahattin Güngör and Hejar Batmaz. These persons, who were working with the Turkish occupying army, took photos of the area on Mount Cudi as supposed hunters, made maps of the area and determined the positions of our forces. They had two rifles, two handheld radios and binoculars with them, which were seized."
Air strikes on guerrilla areas
Regarding the latest air raids, HPG said that Turkish fighter jets bombed the Karker and Sida areas in the Zap region on July 7. There were no casualties for the guerrillas.