YJA Star fighter: Turkish incursion will come to a deadlock in South Kurdistan
YJA Star fighter Rûken Serhed said that the Turkish army has failed to break the guerrilla resistance in the Medya Defense Zones, adding, "The Turkish state which lost against the guerrilla will lead to a much bigger stalemate."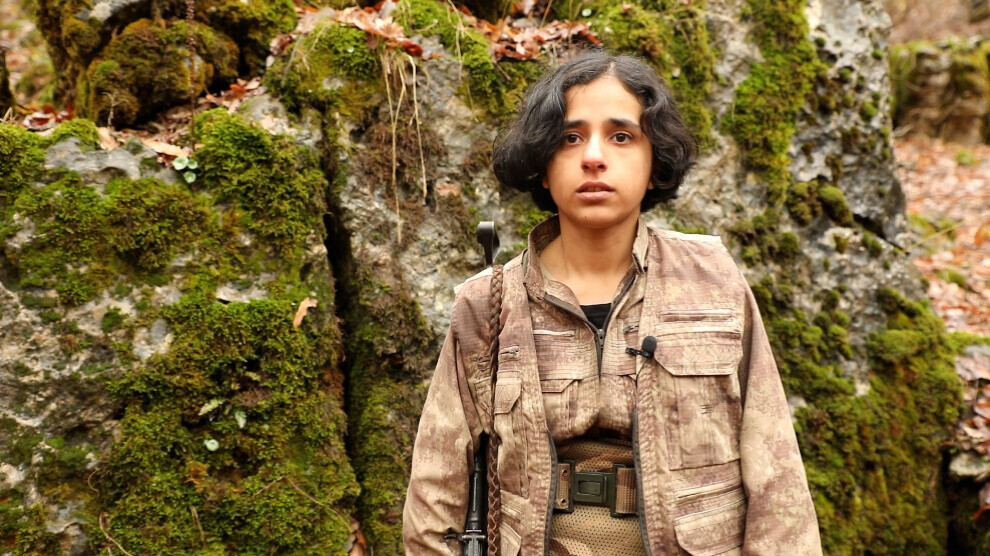 YJA Star (Free Women's Troops) guerrilla Rûken Serhed spoke to ANF about the Turkish invasion attacks and the guerrilla resistance in southern Kurdistan (northern Iraq).
The female fighter recalled that the invasion operation which Turkish army launched against the Medya Defense Zones on April 24 is the continuation of the war declared by Turkey's AKP in 2015. Serhed stated that the Turkish army has been carrying out hundreds of operations each year in the North (south-eastern Turkey) for years, but in the South (North Iraq) it was only carrying out air strikes. However, in 2021 it launched ground attacks against the South.
For Serhed, the main purpose of these attacks is to eliminate the guerrilla forces. "The Turkish state keeps saying that 'we will end the PKK' since the PKK was founded. However, we have been carrying out guerrilla activities in these mountains for years. Both our people and the guerrillas have failed the special war policies of the Turkish state. The Turkish army lost in Metina, Zap, Werxelê and Avaşîn. The Turkish state was defeated despite all its attacks supported by pro-government media outlets and international forces. The guerrillas put up great resistance with their own means based on their belief in victory and devotion to Kurdish leader Abdullah Öcalan. The Turkish defeat can be seen in the language, economy and psychology of society in Turkey."
WE WILL LIBERATE ÖCALAN WITH THE SUPPORT OF OUR PEOPLE
Serhed emphasized that the main purpose of the guerrilla resistance is to secure the physical freedom of Öcalan and to expose the war policies of the Erdoğan-Bahçeli alliance. "The campaign introduced by our party to secure the physical freedom of Öcalan has been welcomed with great enthusiasm by the guerrillas. The guerrilla forces are preparing everywhere for the campaigns in 2022. The Cenga Xabur and Bazên Zagrosê campaigns achieved success to a certain extent. These campaigns will be developed further. Despite the winter conditions, guerrilla forces are now confronting the Turkish army in more professional ways.
The tactics developed by the guerrillas have defeated Turkish warfare. The Turkish army has lost, but it will lose even more. This defeat will lead them to a further stalemate. Thanks to the economic crisis, the AKP-MHP coalition is going through serious problems. In the coming period, they will resort to other ways to get out of this deadlock. We are also preparing ourselves. We are focusing more on recognizing the enemy forces, fighting accordingly, and devotion to Öcalan. We have great faith in this victory. I believe that we will secure the physical freedom of Öcalan with the support of our people."