Yazidi boy abducted by ISIS and freed by SDF to return to Shengal
A 19-year-old Yazidi boy has been brought to the Yazidi House of Cizirê Region by the SDF. He was kidnapped by ISIS from Sengal in 2014 and was subjected to military training. Now he will go back to Shengal.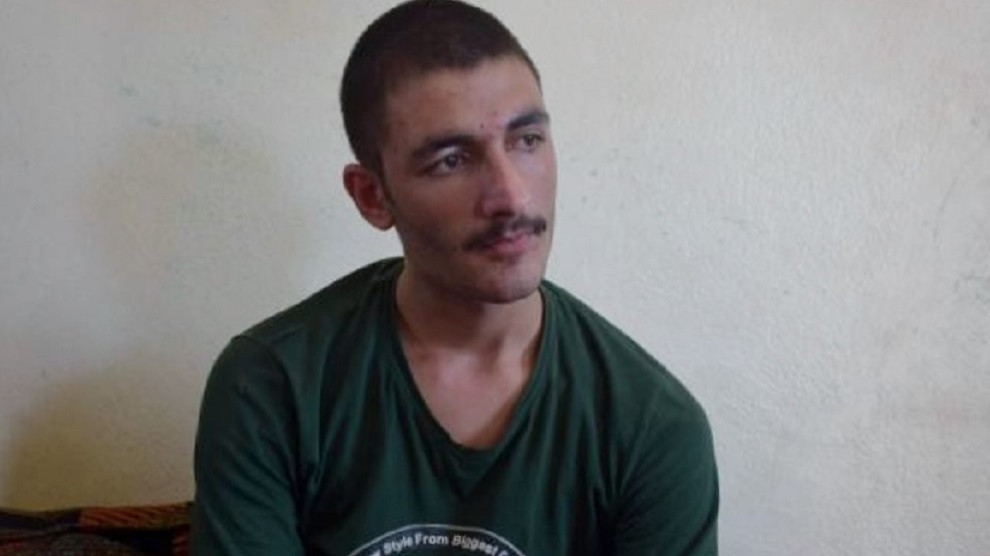 In 2014, Dawid Cerdo Xelef was kidnapped by ISIS in Shengal and then trained as a fighter of the Islamist organization during his captivity. The 19-year-old was yesterday brought to the the Yazidi House of Cizirê Region in Hesekê by the Syrian Democratic Forces (SDF) to facilitate his return to Shengal.
Dawid Cerdo Xelef told ANHA (Hawar News Agency) that he had been abducted by ISIS in Shengal in 2014. Like many other Yazidi youth, he was subjected to military training to fight the Iraqi army and the SDF.
According to his own account, Xelef was forced to take part in armed confrontations three times. Several times he tried to escape from the clutches of ISIS, but failed. Only during the liberation offensive Cizire Storm against the ISIS he was able to escape to the SDF, which handed him over to the Yazidi House yesterday. Now he wants to return to his family and to lead "a normal life" in his own words.
Dawid is the first young Yazidi man rescued from ISIS and handed over to Yazidi officials so far. According to Mehmûd Resho of the Cizire Region Yazidi House, around 260 Yazidi women, children and adolescents have been brought to them by the SDF to be reunited with their families in their homeland up to date.
ISIS raid on Shengal
The ISIS terrorist militia attacked and committed genocide in the Yazidi land Shengal on 3 August 2014. Thousands of Yazidi women and children were abducted and sold. While some were freed during the anti-ISIS operations carried out by the SDF in northern and eastern Syria and returned to Shengal, the fate of many women and children remains uncertain.