Refugees in Martyr Nazê camp: 7 years of resistance
Refugees in Martyr Nazê camp are still living in tents after ISIS attacked Shengal on 3 August 2014. They said that they have experienced many difficulties for 7 years, but they are still at peace in their lands.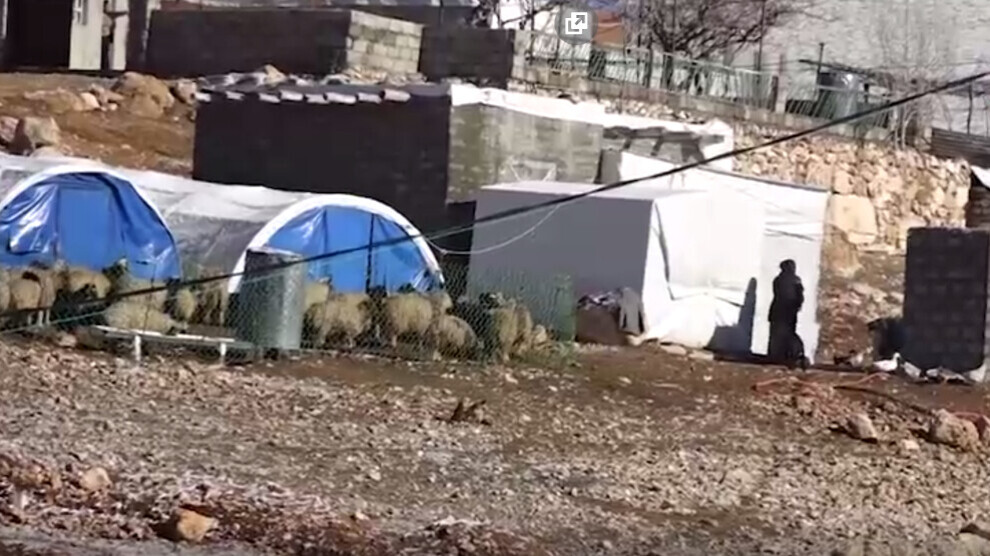 Yazidi refugees of Martyr Nazê camp are still living in tents after ISIS attacked Shengal on 3 August 2014. 
Faris Shengal said that they had to go to Shêladize after the last massacre, carried out by ISIS in August 2014, and thanked the people of Shêladizeê for their support.
Faris Shengal added that the people of Shêladize were very helpful and said: "As long as we live, we will not forget the good things that the people of Sheladize have done to us. This is the land of our ancestors, so we returned to our lands. Our houses were burned down and destroyed, so we have to live in tents. We have great difficulties, yet we are trying to live."
Shengal continued: "They don't meet our basic needs. Especially the South Kurdistan government has not done anything for us until now. They say they will protect us and help us, but one can see that this is not true when you look at how we live. We have children and old people. Both winter and summer here are very difficult. The people here have to help us. There is an attempt to suppress the people of Shengal, they do not allow the people to live in peace. Peaceful life for us means an autonomous and safe life."
Civil society organisations have made a promise
Camp resident named Salih Bedel also stressed that they have faced great difficulties for 7 years. "Sometimes non-governmental organizations come and write our names, but until today they gave us no support except from bringing these tents. All of these institutions have made promises. We keep firm because we are together."
Bedel added: "I am calling out to all our people staying in the camps to return to your land. Yes, we have many difficulties, but whatever we do here we do it ourselves. There are great pressures on our people who are far from their land. Here at least we are with our children and because we want to be here."
Kutu Reşo, who makes a living with livestock, said that they could not meet their basic needs due to the difficulties they experienced. Stressing that the Iraqi government should take responsibility, Reşo added that they will not leave their land.