Villages in Lice sealed off after military operation
In Lice near Amed, several villages have been sealed off by the Turkish military after fighting with Kurdish guerrillas. At least two civilians were abducted during a house raid; their whereabouts are unknown.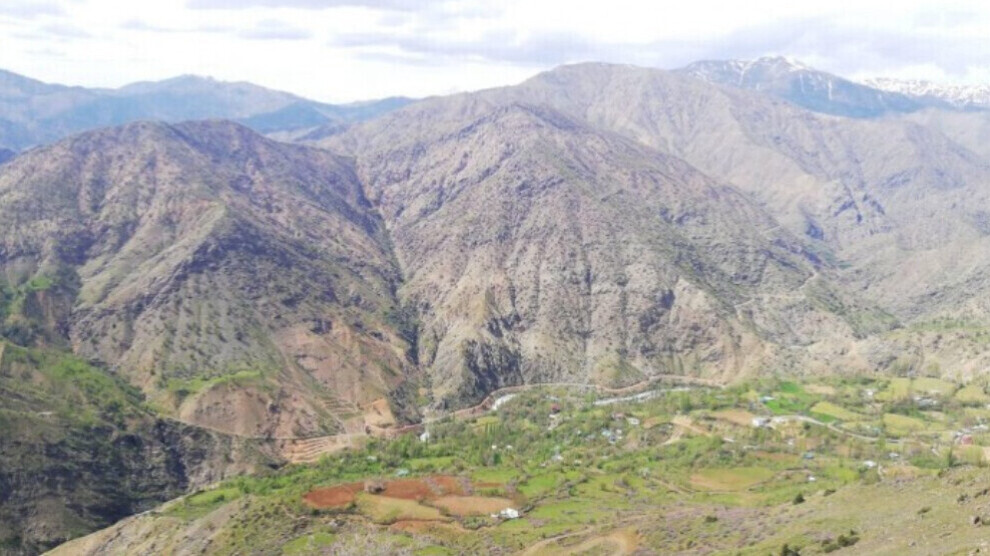 In the Lice district of Amed, several settlement areas have been besieged by the Turkish army since Saturday. The background is an air-supported military operation against the guerrillas in rural areas bordering the villages of Kerwas, Nenyas, Licok, Helhel and Mişrif. A curfew has been imposed on villagers, prohibiting them from entering or leaving the encircled villages. In addition, at least two people were arrested during a house raid. Kurdish news channel Medya Haber reported that the people involved are husband and wife Mehmet Şah Bozkuş and Azize Bozkuş. Both were reportedly subjected to massive abuse during the raid before being taken away. No reasons were given for the arrests, according to Medya Haber. The couple's whereabouts are also unclear.
The station further reports that clashes broke out between members of the People's Defense Forces (Hêzên Parastina Gel, HPG) and Turkish soldiers on Saturday in the run-up to the village siege in Lice. One soldier is reported to have been killed, while at least three others were injured and taken to the Halis Toprak Foundation Hospital in Lice. Medya Haber speaks of a much higher number of fatal casualties in the ranks of the Turkish army. Mezopotamya Agency (MA) reported that residents of the sealed-off villages were threatened with death by military personnel. There are fears that an act of revenge is being perpetrated against the population of Lice. The operation continues.