Villagers forbidden access to high pastures after military operation in Gever
After the Turkish army raided the village of Şîşemzîn in the Kurdish town of Gever, 5000 sheep went missing. The military operation was stopped, but the villagers are still forbidden to enter their high pastures.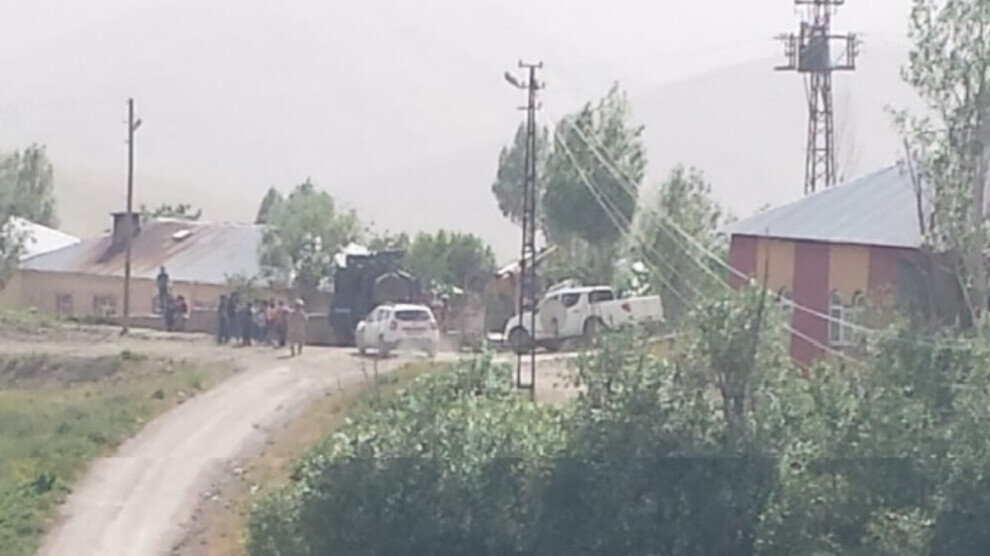 The Turkish military operation launched on Sunday in Gever (tr. Yüksekova) has been suspended. The troops have been withdrawn, as well as the armoured vehicles, helicopters and construction machinery moved to the operation area. However, the villagers in the Astenga Reş area between Şîşemzîn, Xurekana Seyîda and Xurekana Temo were banned from entering their high pastures for five days.
Of the 13 villagers arrested during the operation, eleven have been released after interrogation at the gendarmerie command in Gever. The brothers Birhat and Behçet Engüdar are apparently being further questioned in the presence of their legal counsel from the Lawyers' Association ÖHD and the Human Rights Association (IHD).
It is further reported from the region that due to the arrests during the operation, up to 5000 sheep and goats of the village population have been lost. Because the high pastures have been declared a restricted military area, the animals cannot be searched for.
Villagers abducted in operation area
The village of Şîşemzîn was raided by Turkish tank units on Sunday evening, and the people were insulted and abused by soldiers. At least twenty people were taken to the operation area after the ordeal, including four shepherds with Iranian citizenship, several elderly women and an eight-year-old child. Apparently, they were to be abused as "human shields".
Harika Günay Karataş and Fırat Ike, the two co-chairs of the ÖHD branch in Hakkari province, witnessed the arrested villagers being beaten at the gendarmerie station. When they intervened, they themselves were physically assaulted and dragged out of the station.