Vigil in Shengal reaches day 47
Vigil in Shengal to defend the Autonomous Administration and structures reached day 47.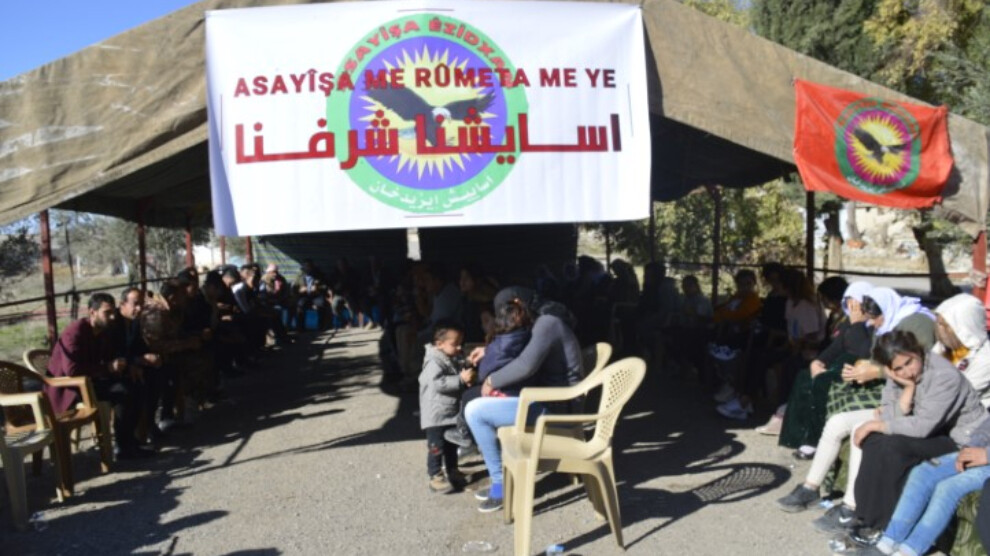 The vigil organised by residents in front of the Asayîşh Êzîdxanê building to protest the agreement between Hewler and Baghdad which threatens the dissolution of the region's self-governing structures entered day 46.
On 9 October 2020, Hewler signed an agreement with the Iraqi central government to reinstall its rule in the region. The agreement includes the closure of the region's self-defense and security forces.
Xelef Talan, one of the residents who joined the tent protest told ANHA: "Despite the serious problems the Iraqi government has experienced within itself, it is still making alliances with the Turkish state. But the Iraqi government should know very well that the Yazidi community is not the same as before. We have gained determination. If they don't recognize our will, we don't recognize their will either."