Vengeance Unit claims responsibility for sabotage in Nusaybin
Martyr Gelhat Gever Vengeance Unit claimed responsibility for the sabotage action against the customs gate between Nusaybin and Qamishlo on August 14.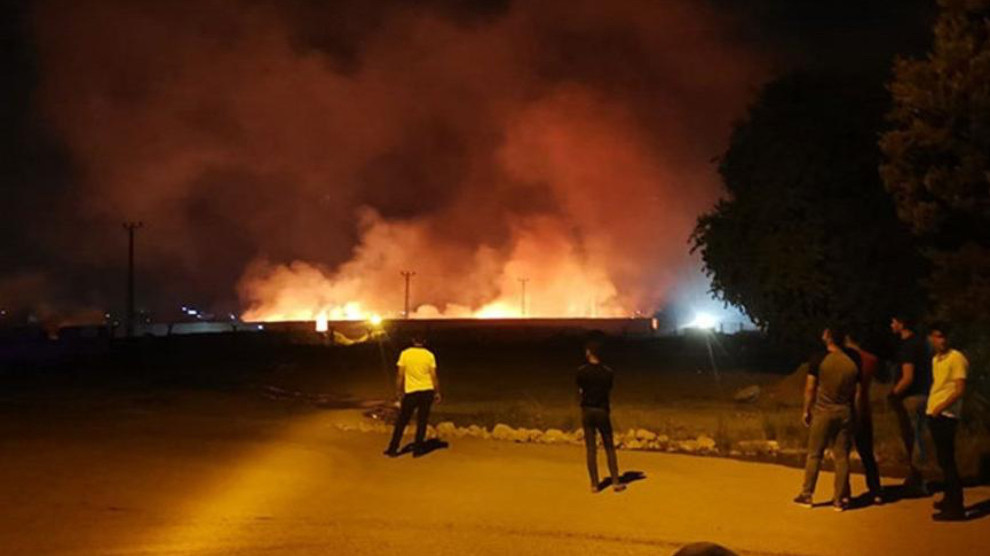 A written statement was released signed by a "Martyr Gelhat Gever Vengeance Unit" that said they carried out a sabotage action against the customs gate in Nusaybin on August 14.
The statement said, "The gate and customs building targeted in the action was used as a passageway for gangs and Turkish paramilitary forces, as well as an MIT headquarters. During the action, there were successive explosions in the area, a fire broke out and the units were unable to intervene. The building and the area were deemed unusable after the action. Our units retreated to their base safely."
The reason for the action was cited in the statement as: "In 2014, ISIS and other gangs attacked Rojava Kurdistan over the borders of Northern Kurdistan. They occupied the land and massacred people. This customs gate was one of their passageways into the region. It had been used as a base for gangs and a headquarters for massacres against Kurdish people."
The Vengeance Unit said the action was dedicated to "leading resistance and youth cadre Martyr Gelhat Gever, who fought valiantly and was martyred in Nusaybin during the self goverment resistance".