Turkish soldiers confiscate villagers' herds and food 
Turkish soldiers in Bitlis are confiscating the villagers' herds and the food they have produced. One of the villagers, Beydoğan said: "They frequently cut off roads and confiscate the cheese and bread of villagers and the villagers are battered."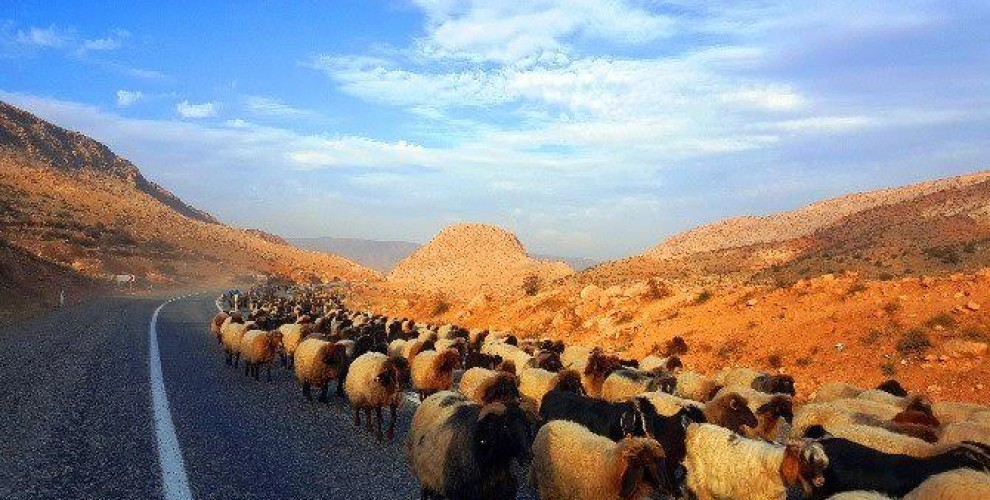 The AKP government tries all they can to intimidate the Kurdish people, unable to take prisoner.
In the rural area between Bitlis and Siirt three days ago, 2 thousand sheep were confiscated, citing the excuse that the legal procedures hadn't been completed and the villagers didn't have shepherding permits. But footage shared on social media show the villagers handing the necessary legal documents to the Turkish soldiers.
The villagers report hundreds of people being given arms and made into village guards.
The incident has sparked protest, but there are hidden developments behind it. Throughout the region, for a long time now, soldiers and village guards have been preventing the villagers from going up to the highlands. Soldiers and village guards also confiscate the villagers' herds and food.
State forces frequently cut off roads and demand a high racket from villagers. Those who fail to pay this money are threatened.
"THEY CONFISCATE OUR BREAD AND THEY BATTER US"
The owner of the confiscated sheep Ismet Beydoğan spoke to the ANF.
According to Beydoğan, the incident is not just a simple case of two soldiers confiscating some sheep. He said he lived through the same cruelty in 1993-94 and they are returning to those days again. Beydoğan stated that even though he has all the necessary documents, he is prevented from taking his sheep up to the highlands.
Beydoğan stated that his sheep were illegally confiscated, stacked on trucks and taken away, and weren't returned. He added: "I believe the high ranking officials know of this."
Beydoğan said: "They don't allow us to take our sheep grazing, or to sell them. Right now all the villagers are victimized. The roads are cut off frequently and the villagers' cheese and bread are confiscated, the villagers are battered and tortured."