Turkish police who desecrated martyrs' graves were hit in Amed
Anti-terror police forces who attacked the graves of martyrs were hit in Amed.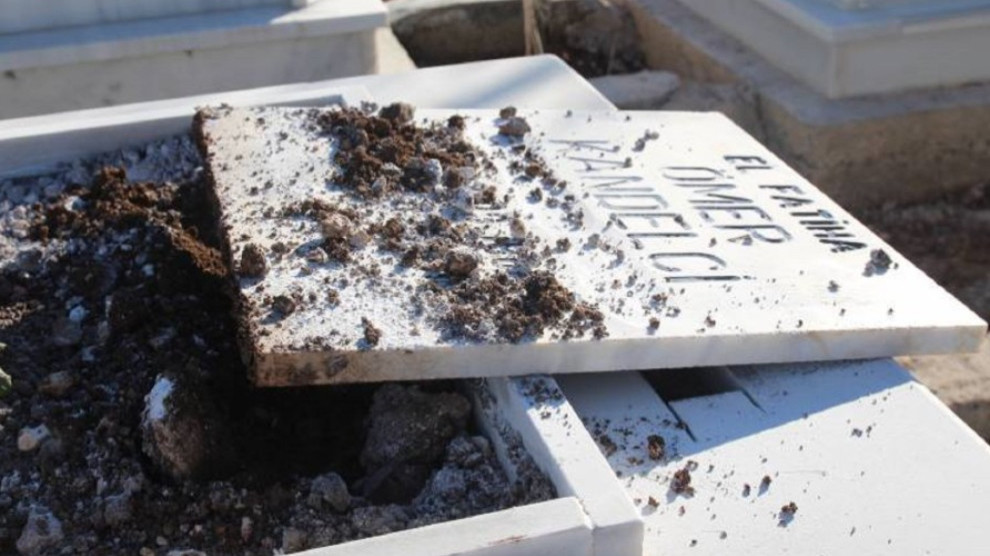 A group who call themselves 'Martyr Xemgin Roj Vengeance Unit' released a statement and said that they had carried out an effective action against the anti-terror police that carried out a raid in the Yeniköy Cemetery, in Amed's Bağlar district, with armored vehicles and demolished the graves of martyrs on August 22 night.
The statement said; "As the occupant barbarian Turkish police demolished the graves, the police group that gathered at the entrance of the cemetery were hit by our unit with improvised explosives and guns."
The Vengeance Unit said their strikes resulted in casualties and injuries but the numbers couldn't be clarified, adding that police forces then blockaded the scene and transferred the dead and wounded to hospital.
The statement added that; "The Turkish state and police forces will pay for the barbarian acts they have committed. We will continue with our actions to avenge for the violent attacks carried out against the graves of our martyrs by the Turkish state forces that are afraid of our cemeteries even."