Turkish operation "Claw" frustrated by the guerrilla resistance
Fighters of HPG and YJA-Star say: "The Turkish army aimed at the destruction of the guerrillas with the operation 'Claw' but has now got caught in the guerrillas' claws by the heavy blows.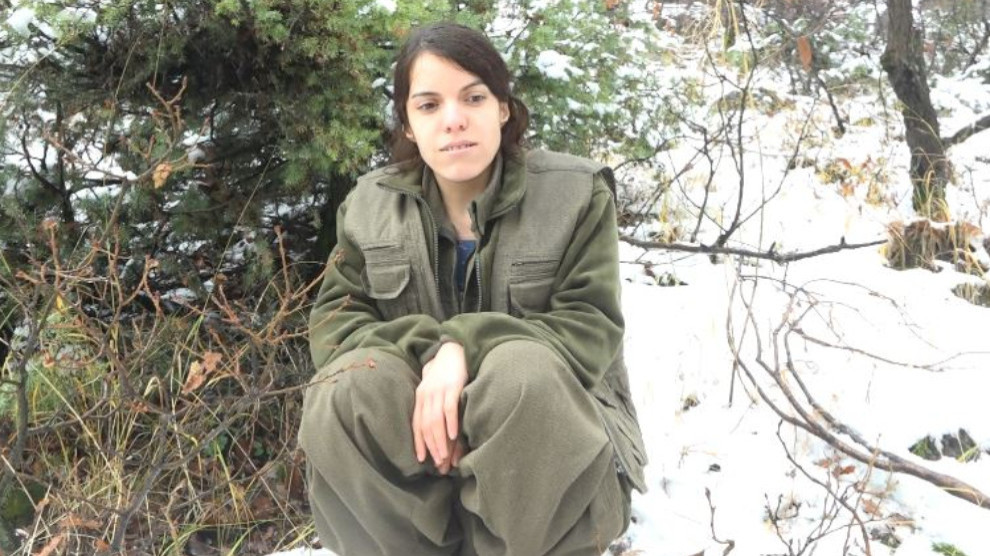 Guerrilla fighters of the YJA Star and HPG have spoken to ANF about the fight against Turkish invasion troops in the Medya Defense Zones in Southern Kurdistan. The occupation of Southern Kurdistan is failing because of the resistance of the guerrilla. The restructuring of the armed combat units is of great importance. This project has been running for one year and includes the overcoming of classical guerrilla methods. With small, mobile and semi-autonomous units the fight is expanded.
Rojevin Viyan fights in the defence of the Avashin region. She addresses the rebuilding of the guerrilla and stresses the leading role of the women's army YJA-Star in the actions that are being carried out with new methods and tactics: "Especially summit positions that the enemy had declared inaccessible to the guerrillas have been hit hard by attacks. Positions were overrun and weapons were taken away. Successful actions were also carried out with missiles.
In 2019, the Turkish state started the operation "Claw" in many places in the Medya Defense Zones. As part of our restructuring project, new forms of action and tactics were used to inflict heavy casualties on the Turkish army in Heftanin as well. The Turkish Army aimed at encircling and destroying the guerrillas with Operation 'Claw' but has now caught the guerrillas' claws with its own heavy blows. The guerrilla has neutralized the operation with its new tactics and actions.
Resistance stronghold Zap
HPG fighter Redûr Tolhildan who has long been in the Zap region in the Medya Defense Zones says: "The Turkish army has carried out countless operations in the Zap region. The guerrillas have received the operations of the Turkish army with great courage and have inflicted heavy blows on it every time. The region is therefore of great importance to the guerrillas.
At the moment our friends are in their positions with high morale and passion. Difficult regions like Zap strengthen the cooperative bond. The love of life and the determination to fight for a life in dignity is evident here. The guerrillas have dealt the Turkish military heavy blows with modern tactics. Each operational unit that tries to invade the Zap region comes out without losses. It's always been this way.
In this sense, 2019 is a year in which the enemy failed in the face of great resistance. We, as guerrillas, will make 2020 the year of freedom. We will fulfill our responsibility."