Turkish military launches new operation in Zap and Metîna, heavy clashes reported
The Turkish military began a new ground attack on the Zap and Metîna regions during the night between Wednesday and Thursday. Fierce fighting ensued between the guerrillas and the soldiers.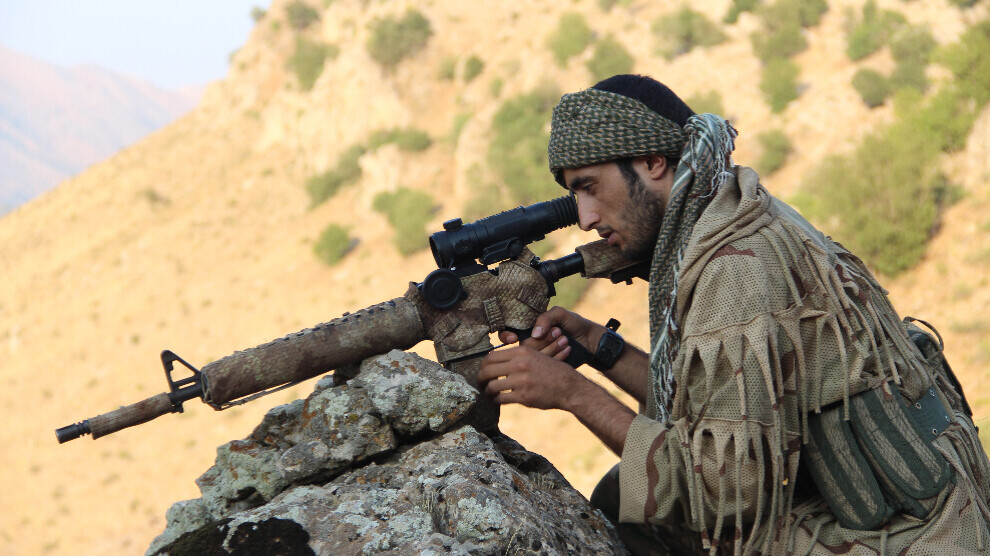 According to guerrilla sources, the Turkish military launched a new offensive on the areas of Girê Cûdî and Girê FM in the Zap and Girê Hakkari in Metîna in South Kurdistan during the night between Wednesday and Thursday. Ground attacks followed a wave of massive attacks by fighter jets and helicopters. The attack met with heavy resistance at all three points.
On 14 April, the Turkish army launched a major offensive in the Medya Defense Areas. After three days of bombing the regions, a ground operation began on 17 April. However, this was largely repelled by the guerrillas. The past few days and weeks have been marked by air and chemical weapon attacks by the Turkish army and counter-offensives by the guerrillas.