Turkish jets destroy Çemço Bridge
Turkish fighter jets have bombed villages in the Behdinan region. The bombing destroyed the Çemço Bridge, which connected the Nêrwe and Rêkan villages.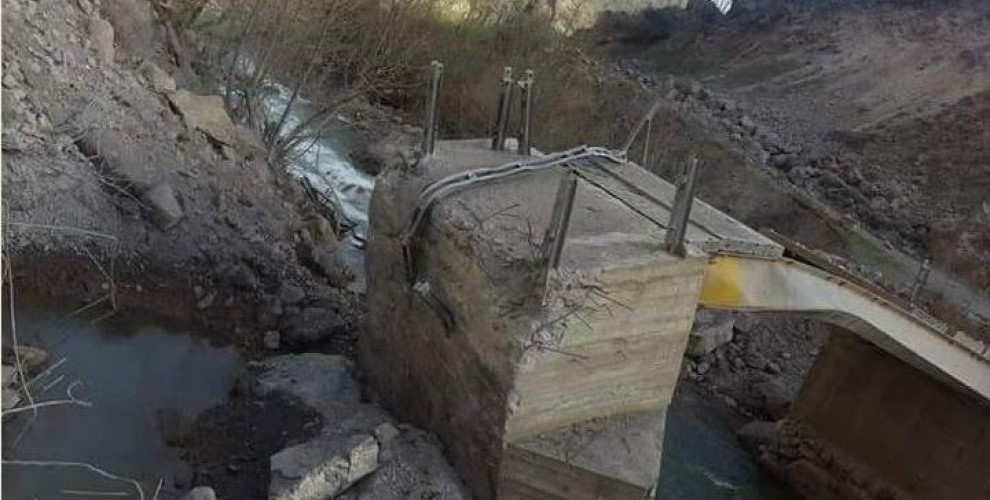 The invading Turkish state's jets have bombed the Behdinan region in Başurê Kurdistan.
In the bombing yesterday evening, the Çemço Bridge between the Nêrwe and Rêkan villages was torn down while several vineyards and gardens of the villagers were damaged.
Turkish fighter jets also bombed the Sarkê, Bêzelê, Kokerê and Şankê villages.
On March 23, a bridge that connected 23 villages in the Amêdiye district had been torn down in another bombing by Turkish fighter jets.