Turkish goods boycott campaign launched in Shengal
A campaign to boycott Turkish products was launched in Shengal, a place where the Turkish state threatened and attacked at every opportunity.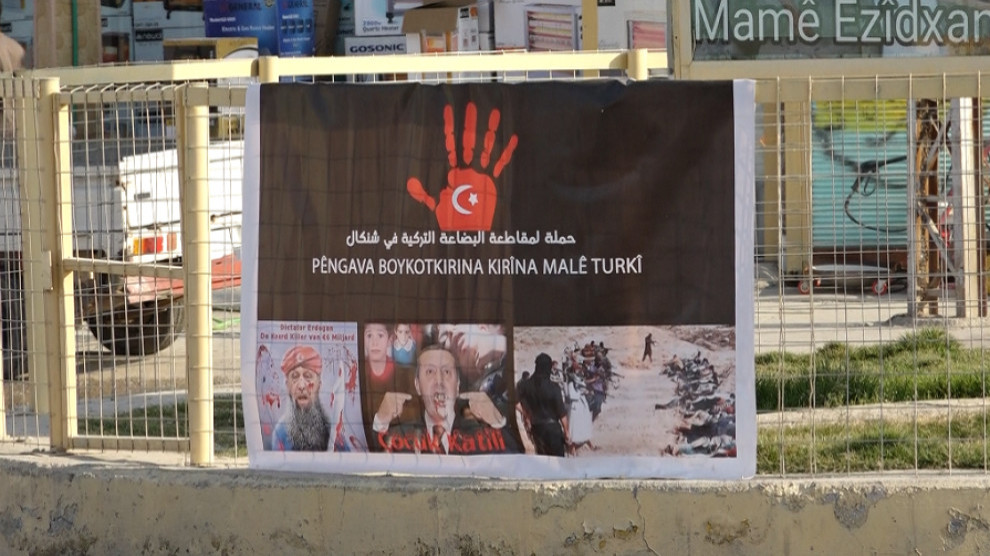 Shengal Democratic Autonomy Assembly decided to boycott Turkish goods after the bombing carried out by Turkey on the area on 7 November. A committee was set up to create awareness among the people and informed about the boycott.
After a week of work, the boycott campaign was launched on 13 November. The campaign is being carried out in the villages of Sinune, Xanesor and many other villages as well as in the city center.
In cities and villages, leaflets are handed out and people are invited to join the boycott.
Speaking to RojNews, Sinune People's Assembly co-chair, Xwedêda Eliyas, said that they visited local residents and tradesmen and asked them not to buy or sell Turkish goods. Eliyas said: "To buy Turkish goods, is to support the occupation."
A citizen named Omer Mirad said that they found the boycott campaign positive and added: "We hope that this campaign will continue and that Turkish products will no longer be purchased." 
Mirad underlined the need to focus on local production and said that they have all the basic products they need in Shengal.
The campaign to boycott Turkish goods is continuing intensively, especially in Southern Kurdistan.
The campaign, launched after the Turkish state's invasion attacks on Rojava on 9 October, has spread to many cities, while tradesmen and residents are giving priority to local products or good from other countries.