"Turkish bombardments on southern Kurdistan harm the people"
Guerrillas in Zagros region stated that Turkish bombardments affect the local people rather than guerrillas.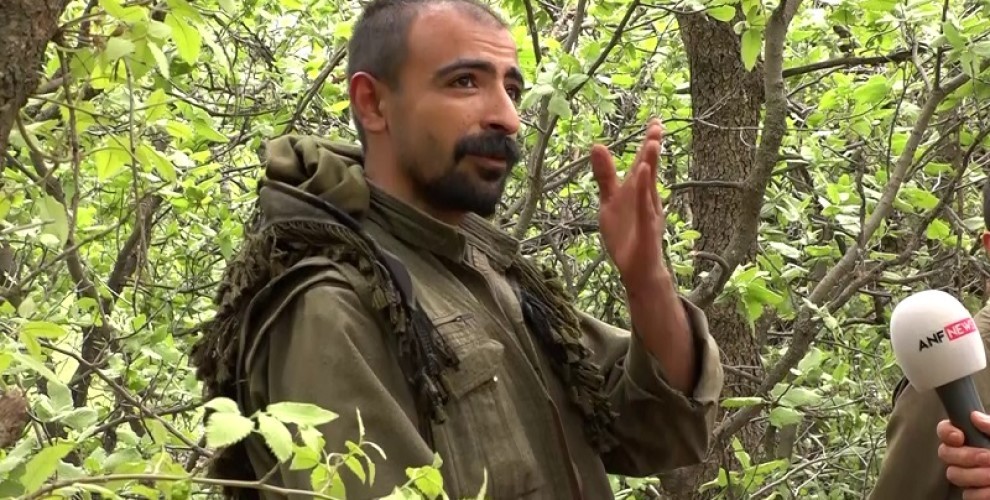 Guerrillas in Zagros region which is bombed by Turkey with aerial and artillery attacks, are preparing for spring besides their defense and actions.
The Turkish army continues its expansive airstrikes against guerrilla-held Medya Defense Zones. One of the areas affected by intensified bombardments the most is Zagros. As the Turkish army claims that guerrillas have suffered hundreds of casualties and cannot move anymore, we visited the guerrillas near Gever and Çelê, and asked them about the allegations.
Guerrilla Xelîl Gabar recalled that the area we are in now is one of the areas where the Turkish army is conducting a military operation. "Claims of the Turkish army and its special war tool media are not true. In addition to our routine, we are mobilized due to the spring season."
"THEY ARE HIDING THEIR LOSSES"
With Gabar, we visited the base of some other guerrillas. Here, guerrilla Zerdeşt pointed to Turkey's fabricated news that Turkish warplanes are destroying guerrillas' areas and that guerrillas cannot carry our actions. He said this propaganda aims to influence the popular psychology, adding; "We are carrying out actions. The Turkish army is hiding their losses. Even today, a group of friends have left here for an action."
Guerrilla Dijwar said; "They are telling a lie. It is them that cannot take their heads out of their positions. Everything is in the open. They cannot achieve a result through technical means. We remain in our positions."
"BOMBARDMENTS AFFECT THE PEOPLE"
After our conversation with the guerrillas, Xelil Gabar shows us a howitzer cannon that landed near a civilian area and did not explode. Gabar remarked that the Turkish army flees from armed confrontation and resorts to artillery fire besides warplanes.
"In this vast land, howitzers and air strikes have no influence against the guerrilla forces that have high capacity of maneuverability. These attacks affect not us but our people in this region. Last year, many civilians died in this region."
PREPARATION IN THE FIELD
Soon after our leave from the base, we encounter with a group of female guerrillas. Berwelat Mazlum tells us about their preparations against the Turkish army in the field.
"The only source of life for the people living here is in these mountains. We are experienced on protection from aerial attacks but the local people's living areas and sources of income are being destroyed", she underlines.