Turkish army suffers further losses in Heftanin
The Turkish army is meeting with massive resistance from the guerrillas of the Kurdistan Workers' Party (PKK) in the region of Heftanin. According to the HPG, at least 16 more soldiers have been killed since Friday during actions in the Xantur and Şeşdara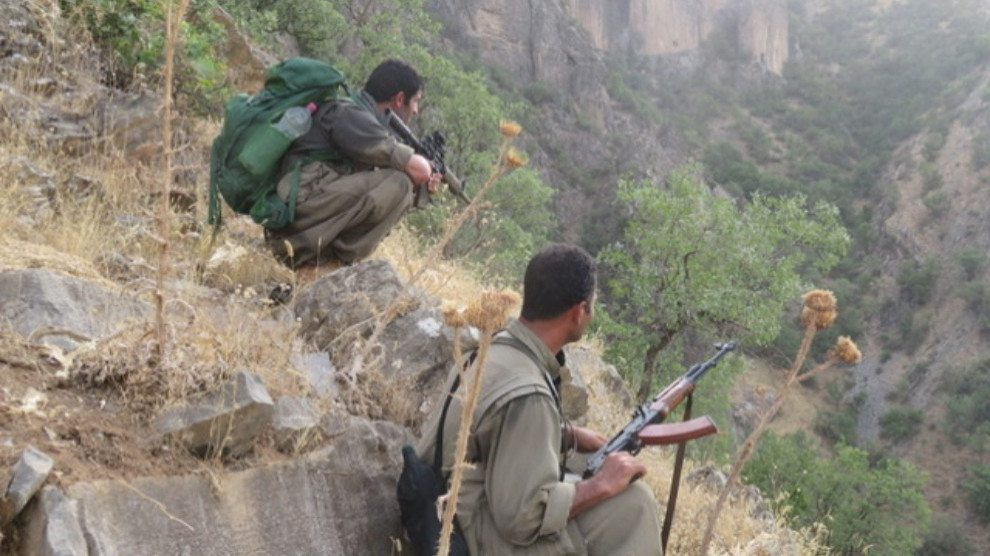 In the Heftanin region in southern Kurdistan (northern Iraq), at least sixteen Turkish soldiers have been killed in guerrilla actions. This is an overview of actions carried out by guerrillas since last Friday, which was published today by the press office of the People's Defense Forces (Hêzên Parastina Gel, HPG).
In the statement, the HPG first details two sniper actions in the last two days, which were carried out by fighters of the women's guerrilla force YJA-Star (Yekîtiya Jinên Azad) at Hill Şehîd Cûdî in the guerrilla-held area of Şeşdara. Two Turkish soldiers were killed here. Another soldier was shot the day before in Xantur, this time by an HPG sniper.
However, the highest losses in the last few days were recorded by the Turkish army during a major guerrilla action last night. According to the statement, the action took place in the Dola Beraza area of Xantur. "Our forces approached the occupying forces from three sides and put them under effective fire from close range. According to information available, thirteen enemy soldiers were killed here. Meanwhile, the fighting in the region continues.
Invasion in Southern Kurdistan
In the night of 15 June, Turkey started an air and ground invasion in Southern Kurdistan - the Kurdish autonomous region in Northern Iraq. One day later the occupation operation started in Heftanin. The Turkish government openly talks about creating a 35 to 40-kilometre-deep "buffer zone" on Iraqi territory "to cut off the PKK's communication routes". Turkey's real aim, however, is to extend its border. Thus, since the beginning of the attacks, dozens of settlement areas near the border, including more than thirty Christian villages, have already been depopulated and have fallen behind Turkish lines.
" Heftanin is the gate to Southern Kurdistan"
Ferman Botan, one of the commanders of the HPG, calls the fight for Heftanin a decisive fight for Southern Kurdistan. If the Turkish state fails to take Heftanin, it will not be able to advance further in Southern Kurdistan, Botan recently told Kurdish channel Stêrk TV.