Turkish army's attacks on Efrîn continue
The invading Turkish army continues its attacks on Efrîn Canton of Rojava.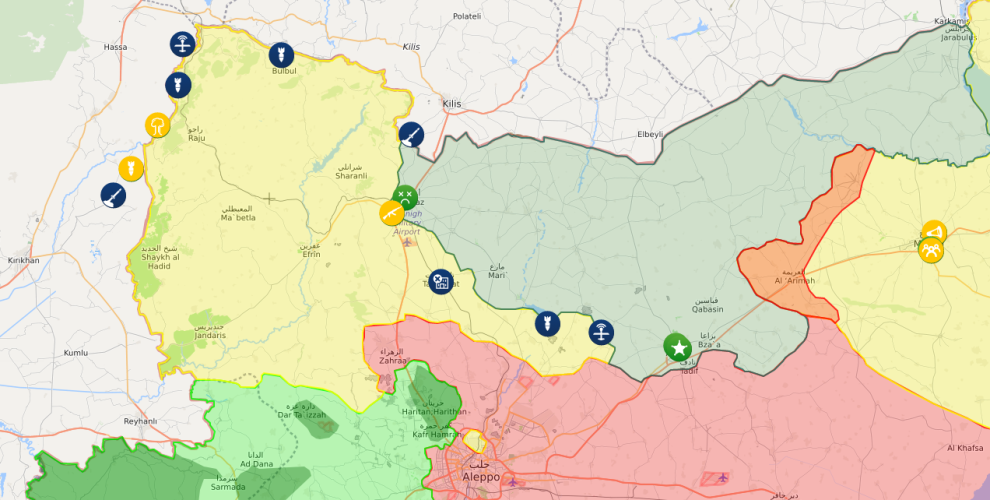 According to reports coming through, Turkish army is conducting howitzer and mortar attacks on Efrîn's Meranaz, Belniye, Willa Qadiya, Ayn Daqne villages and Sheikh Isa and Enabe areas of Tal Rifat.
Turkish attacks on villages in Cindires and Raco districts of Efrîn also continue.
During yesterday's retaliation by YPG against attacks, an armoured vehicle of the Turkish army was destroyed and 17 Turkish soldiers were killed during clashes in Efrîn territory.