Turkish airstrike leaves two dead, dozens injured in Maxmur
The Self-Defence Forces Command of the Maxmur Refugee Camp announced that two of its members were martyred, and dozens of civilians were injured following the Turkish airstrike on the night of February 1.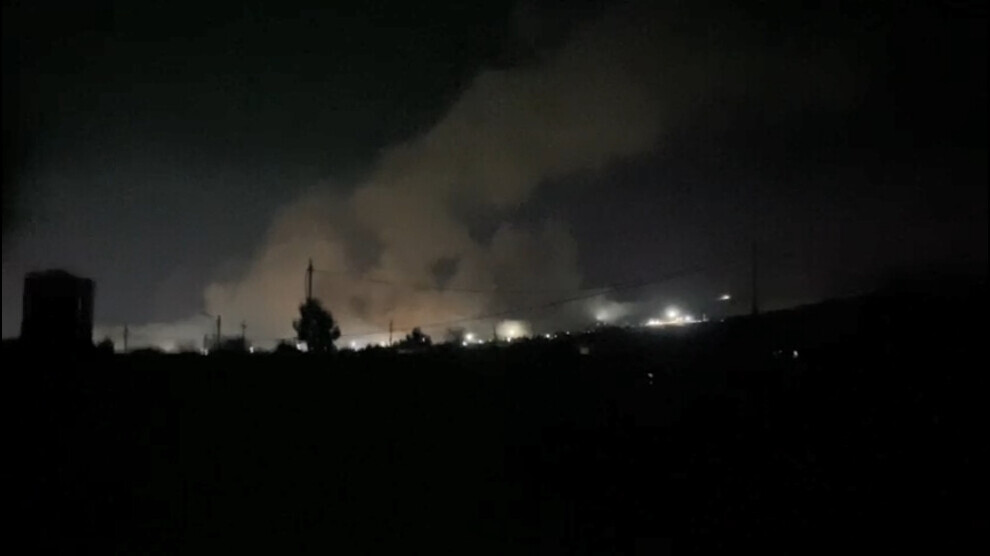 The Self-Defence Forces Command of the Maxmur Refugee Camp released a written statement concerning the latest airstrikes carried out by the Turkish army. The statement said that the Turkish army, which has failed to get results against the guerrillas, "has attacked Maxmur, Shengal and Rojava in a vicious and immoral manner."
The statement pointed out that the Turkish airstrikes simultaneously hit three regions at around 22 on Tuesday. "The Maxmur camp has been fighting the hostility of the Turkish state and its allies for years and has been protecting itself based on self-defence. The airstrikes carried out last night targeted a military base of the Self-Defense Forces in Maxmur. Two of our members were martyred during the attack. Civilians who tried to help their relatives were also targeted and dozens of them were injured. The injured civilians are receiving treatment in hospitals," said the statement released on Wednesday.
The Self-Defence Forces emphasized that the resistance of the Kurdish people would increase more than ever.
"We, as the Rüstem Cudi Camp Self-Defence Forces, will further expand our resistance by embracing the legacy of our martyrs. We will defeat the fascist Turkish state which is hostile to the peoples. We call on the people of Kurdistan and supporters of freedom to take to the streets all over the world. We also urge the international community, the United Nations, and human rights institutions to raise their voices against the attacks on the refugee camp and to halt the crimes against humanity committed by the Turkish state. We will soon announce the identities of our martyred members to the public," the statement concluded.