Trustee removes Uğur Kaymaz statue in Kızıltepe
The Uğur Kaymaz statue in Kızıltepe, Mardin was removed from its location by orders from the trustee.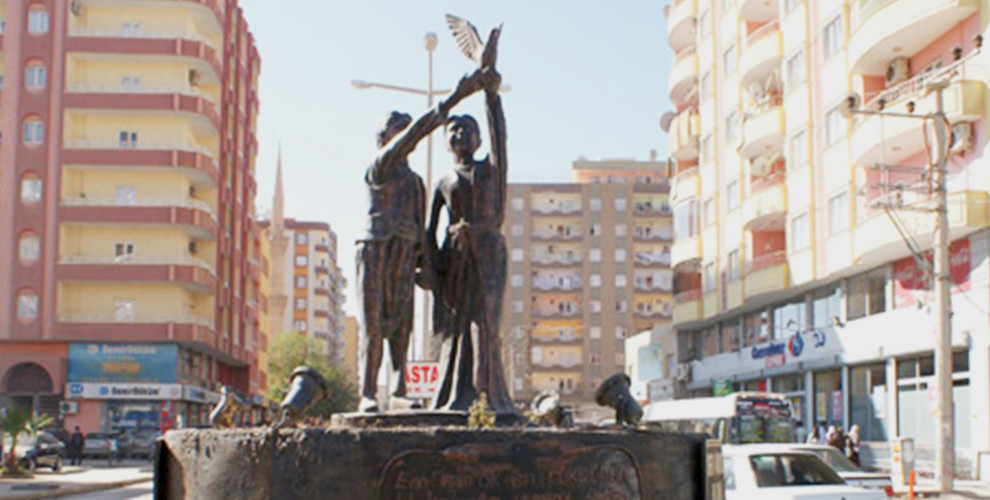 12 year old Uğur Kaymaz was killed in police crossfire along with his father in front of their home in Mardin's Kızıltepe district on November 12, 2004. 13 bullets were retrieved from the boy's body.
The boulevard in the Kızıltepe square was renamed after Uğur Kaymaz by DTP's Kızıltepe mayor on August 4, 2009, and a statue depicting two children with doves in their hands was put up in the square.
The trustee appointed to the Kızıltepe Municipality Ahmet Odabaş ordered the statue to be removed and it was demolished with diggers and removed on June 10 at 21:30 with police and water cannons surrounding it.
Security measures were strict in the area and photographing the scene and public gatherings are still not allowed.
Uğur Kaymaz's mother Makbule Kaymaz was expelled from her job in 2016 with a Statutory Decree.