Trees planted to mark Öcalan's birthday in Şırnak
Numerous trees have been planted in Şırnak on the occasion of Abdullah Öcalan's upcoming 72nd birthday.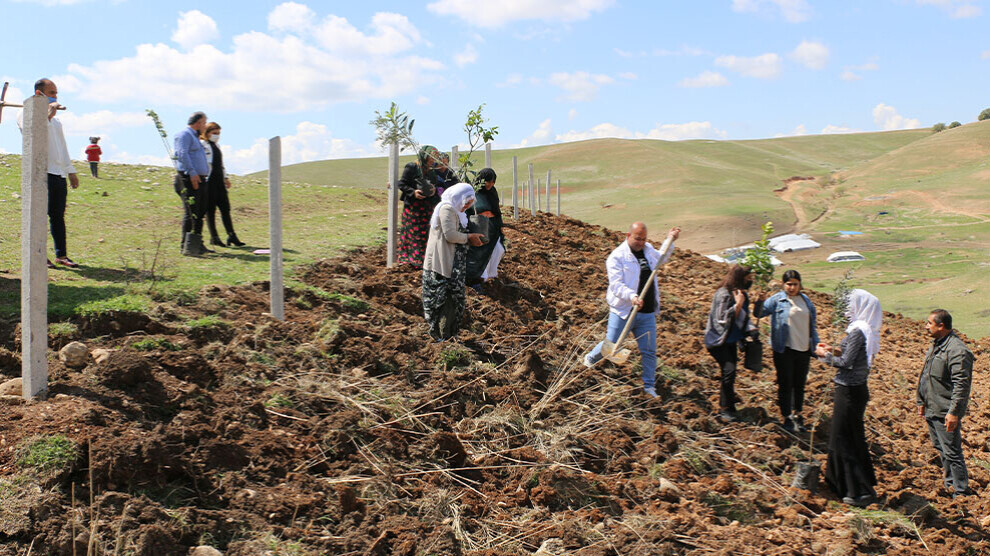 Abdullah Öcalan turns 72 on April 4. In Kurdistan, the population traditionally celebrates this day by planting trees. This was also the case in Şırnak. There, the district association of the Peoples' Democratic Party (HDP) in Cizre, together with the Peace Mothers' Initiative, invited people to a joint tree-planting event this Saturday.
The meeting took place in the village of Rubar. Among those present was HDP deputy Nuran Imir. In a speech, the politician referred to Abdullah Öcalan's liberation struggle for the Kurdish people and his commitment to finding a solution to the Kurdish question. "But Öcalan is not only the most important protagonist for the Kurds. With his philosophy and paradigm, he is also considered a trailblazer by many internationalists. Despite being held hostage in complete isolation, he continues his struggle undeterred," Imir said.
After other speeches, numerous saplings were planted in different places. Tree planting activities for Öcalan also took place in İdil and Silopi districts.