Their ideals bring them together
Four guerrillas from different parts of Kurdistan are together in the mountains of Rojhilat (Iranian Kurdistan) to liberate the country, the people and Kurdish people's leader Abdullah Öcalan.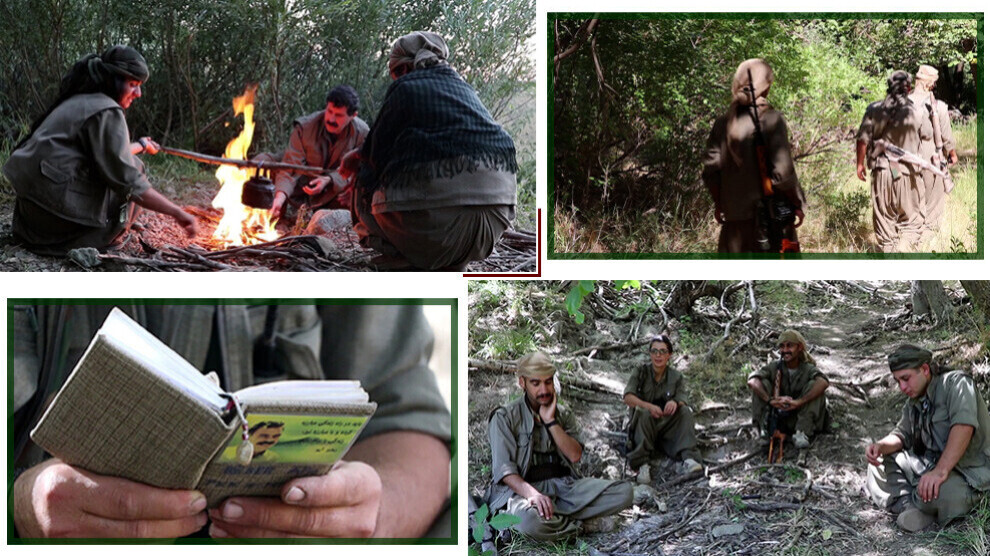 Guerrillas from different parts of Kurdistan fighting in the Rojhilat Kurdistan mountains spoke to ANF.
Hêmin from Ûrmiye: It would be a betrayal to remain sit while the policies of genocide continue to target our leader [Öcalan] and the people of Kurdistan. As a Kurdish youth, I joined the guerrilla in order to end the captivity of our Leader and to remove the colonial enemy in Kurdistan.
Today, I am fighting for freedom in Rojhilat Kurdistan, where I was born. I could not remain silent against the Iranian regime. Here, comrades from four different parts of Kurdistan are fighting together for freedom on the same front.
Ronî Qaraçox from Bashure Kurdistan: As a Kurdish youth, I believed that I had to join the Freedom Movement and fulfill the duties required from this period. South Kurdistan youth need to be more sensitive to this issue.
They must grow the resistance even more. And in particular, they should not accept the Turkish invasion attacks. The main patriotic mission is to fight and defend your country.
Axîn from Erzurum-Turkey: As a woman, it is very important for me to fight as a guerrilla in the Rojhilat mountains. The enemy divided Kurdistan into four parts.
They tried all kinds of methods to convince the Kurds of  this fragmentation, but today Kurdish youth come together and struggle together. The path that will lead us to the truth is the line marked by the Freedom Movement.
Demhat Tirbespiyê: I joined the guerrillas to fight against the system and to reject what the enemy wanted to impose on us. Rojhilat Kurdistan is of great importance to me. During the Rojava war, dozens of young people from Rojhilat fell as martyrs beside me. We were fighting in the same positions.
TTo best pay my debt to them is to stay on the front of the struggle and increase my resistance. That's why I wanted to come to Rojhilat. I continue my struggle here.