The story behind "Ev der Heftanin e"
There is also a story related to the "Ev der Heftanin e" (This is Heftanin) photograph, with which Cenga Heftanin was announced to the world and Kurdish people.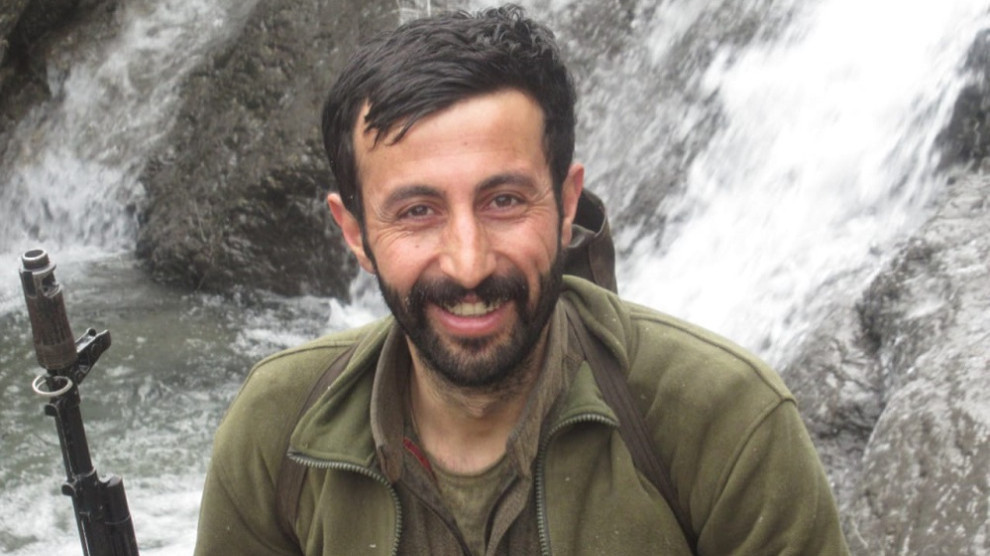 Cenga Heftanin [Battle of Heftanin] is the guerrilla resistance which counters the Turkish state's invasion attacks on South Kurdistan.
That story also set the motto of Cenga Heftanin. HPG guerrilla Tolhildan said defiantly: "Ev der Heftanin e" [Here is Heftanin].
"Ev der Heftanin e" has become the motto all over the battleground: It was the first sentence guerrilla Tolhildan told in his first encounter with the enemy.
With this slogan, the course of the resistance in Heftanin also became clear
It was the road map of how guerrilla will fight, resist and how to achieve victory. Because guerrilla Tolhildan's voice disclosed an assault spirit that made the sky resound.
From Commander Çiyager to guerrilla Tolhildan
In 2015-2016, Commander Çiyager, when he heard that the invader Turkish state would attack Sur in Amed in 2015-2016, said 'Let them come' thus beginning the 105-day resistance of the self-government. He set a new line for guerrillas.
This line shows how the colour of the resistance of the Kurdish youth will achieve victory. The voice of victory was guerrilla Tolhildan's voice.
Because guerrilla Tolhildan was walking on a way which includes no unfairly attack anyone, nor to occupy someone's land, or to be cruel. This way was the way to live with dignity, to fight for what you believe in, to fight believing that this will bring beauty, and even to immortalize yourself with your own hands. And Tolhildan meant all this.
Guerrilla Tolhildan shouted: "I do not allow them to enter my land as a militant who devotes myself to the honourable cause for freedom. We will not leave to you the blood spilled on these lands, all the stories hidden in these lands."
This photograph was expressing all this and guerrilla Tolhildan's voice became the voice of Cenga Heftanin. The voice of guerrilla Tolhildan: "Ev der Heftanin e", resounded in the ears of every invader who set foot on Heftanin.
Guerrilla Tolhildan fell martyr on 25 April 2020. He attacked the invaders with three friends in Martyr Kendal area, in Heftanin.