The songs of Heftanin
YJA STAR guerrilla Cûdî Çekdar voices the spirit of resistance in Heftanin with songs.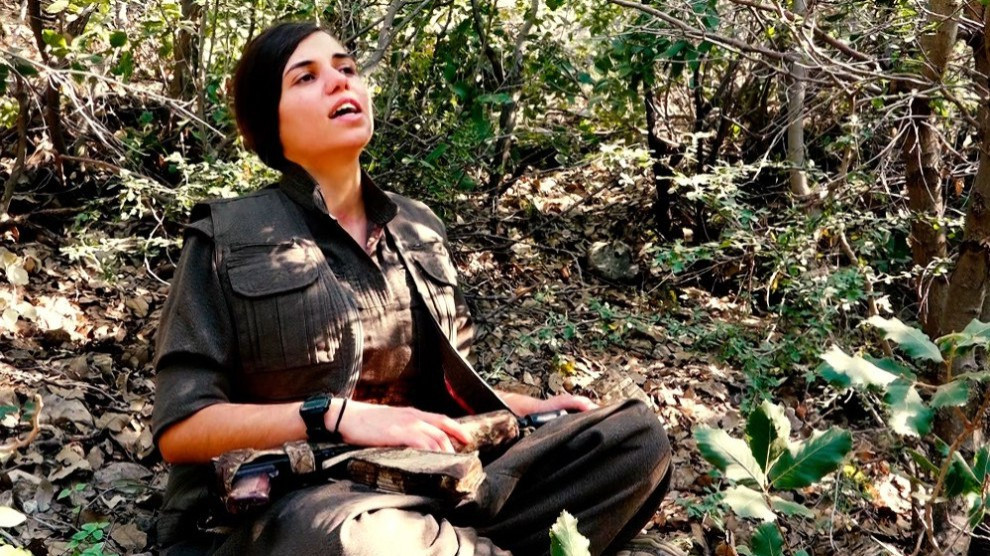 Kurdistan freedom guerrillas always add morale to the battlefield during their resistance. With their actions against the re-occupation plan of Kurdistan, guerrillas the enemy and rewrites the epic of resistance.
In the 21st century, with its spirit and revolutionary heart, art joines with resistance again and morale reaches everyone who resists through art.
Cûdî Çekdar is one of these guerrillas. She gives morale to her comrades in Heftanin with her clear voice. She sang songs for Heftanin. With her sweet voice, she fills the guerrilla with resistance, morale and motivation.