State terror in Lice: 27 people jailed on terror charges
Turkish military siege and activity continue in the countryside of the Lice district in Amed (Diyarbakır) province.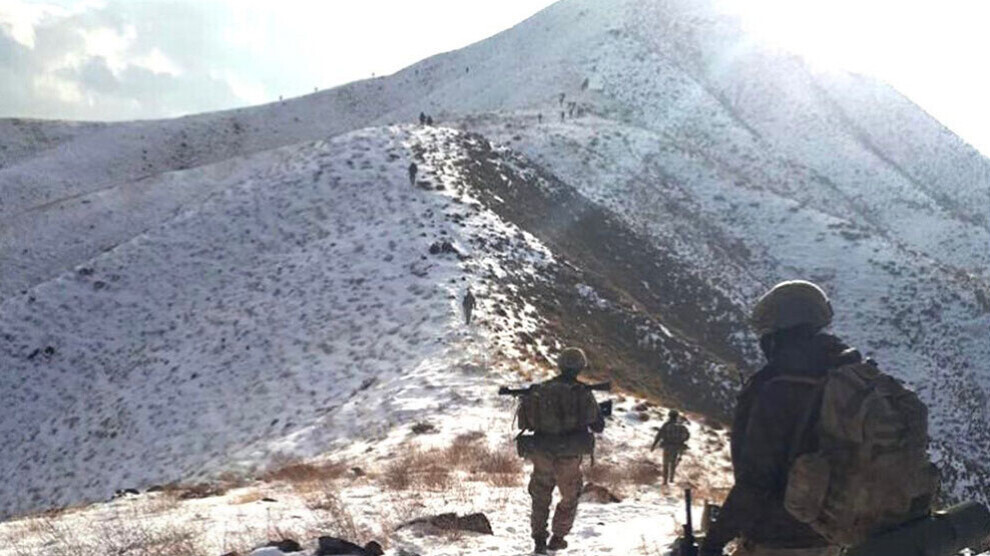 The Turkish state, which has been attacking the Lice district of Amed since January 9, has jailed at least 27 people so far.
Rural neighborhoods in the district were besieged by Turkish soldiers who stormed houses and threatened many villagers in Amed's Lice district during the operations carried out from the air and ground since January 9.
During the house raids carried out between 9-18 January, 8 people were arrested on the allegation of "being a member of a terrorist organization".
On the morning of January 19, 35 people were detained in the raids carried out in Lice district center and the rural neighborhoods of Dibek (Derxust), Budak (Xezmaz) and Yolçatı (Sise). While 19 of the detainees were remanded in custody, 7 were released on condition of judicial control.
Following the arrests, a delegation led by HDP deputies Remziye Tosun and Semra Güzel visited the villagers who told the delegation that they were very scared on the day of the operation when they were insulted and handcuffed behind the back.
It is reported that the patrols of military vehicles in rural neighborhoods and the military activity in the region are still continuing.
RELATED NEWS: