SDF relaunches Deir ez-Zor operation - UPDATED
Syrian Democratic Forces (SDF) has announced that they are relaunching the Operation Cizire Storm that had been paused during the Turkish invasion attacks against Afrin.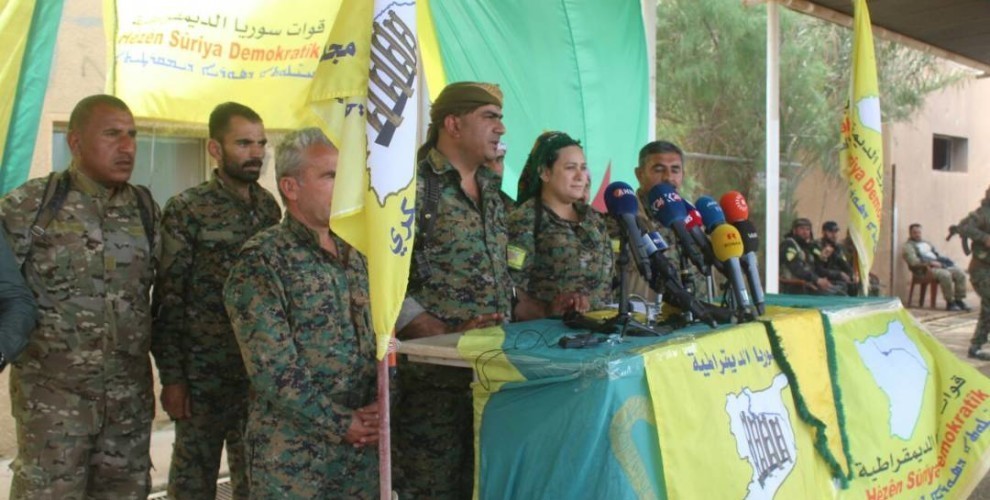 The operation in rural Deir ez-Zor had launched on September 9, 2017 but the SDF had decided to pause the operation when the Turkish state launched invasion attacks against Afrin on January 20.

The SDF held a press statement today and announced that the operation is launching again. The announcement was read by Operation Cizire Storm Spokesperson Lilwa Ebdullah and Deir ez-Zor Military Council Commander Ehmed Ebu Xewla.
DECISION TO COMPLETE THE OPERATION
According to the statement, the Deir ez-Zor Military Council has decided to complete the Operation Cizire Storm.

Some highlights from the statement were: "As the Deir ez-Zor Military Council, a part of the Syrian Democratic Forces, we announce that we have decided to complete the Operation Cizire Storm. We will fight ISIS terror in the name of the Syrian peoples and humanity."

Operation Cizire Storm Commanders stated that ISIS gangs settled in various areas along the Iraqi border to target peace in the region and said, "That is how ISIS is trying to increase their presence in the region."

The commanders stated that ISIS has recently started to attack again from the positions they hold.
EAST OF DEIR EZ-ZOR WILL BE COMPLETELY LIBERATED
The Military Council announced that they will liberate all areas to the east of Deir ez-Zor and continued:

"Against these invasion attempts, as the Deir ez-Zor Military Council, we announce that we will clear the remaining areas from the presence of ISIS. Our forces have top level preparations to that end.

We are announcing to our people that the completion phase of the Operation Cizire Storm has been launched with participation of the International Coalition forces.

In this phase, our fighters will liberate all areas to the east of Deir ez-Zor and liberate the Iraqi-Syrian border from the threat of ISIS terror.

In the final phase of the operation, the Iraqi army will also provide support for our forces.

Our goal is to clear the region of ISIS gangs and build a democratic Syria."