Schizophrenia sufferer gives statement in handcuffs
Schizophrenia sufferer Firat Koc was taken to the courthouse in handcuffs and showing signs of battery after being beaten in the streets of Van and kept in custody by the police.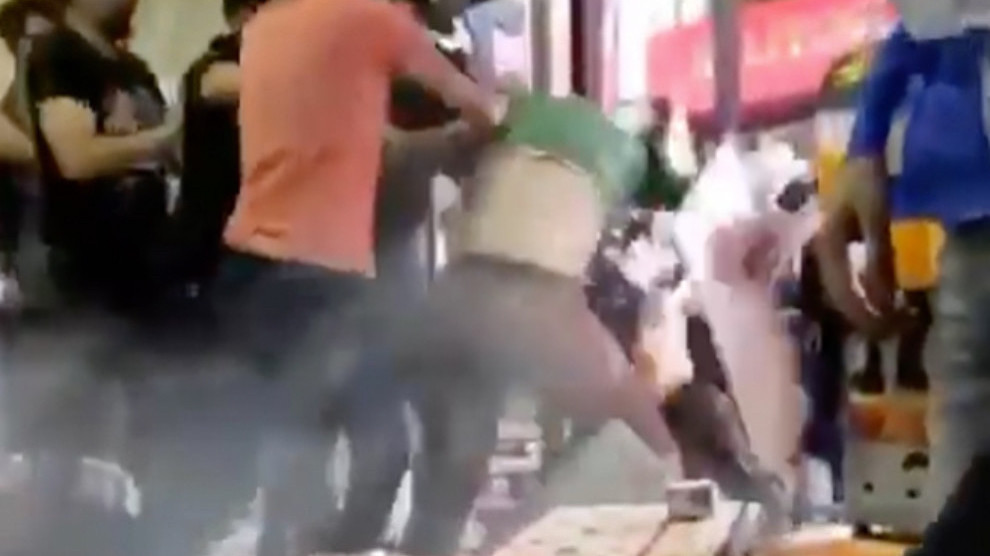 Firat Koc had been attacked by the police in a coffee house in Van during the protests against the usurpation of HDP's municipalities, and he was detained afterwards. Video of the attack against the mentally disabled man went viral on social networks in Turkey.
Van Bar Association appointed lawyers Mahmut Kacan and Hamza Ciftci to Firat Koc's case and pressed charges, demanding arrest for the policemen involved.
Koc was taken to the courthouse in handcuffs and was taken back to the police station after he gave his statement. 
Koc's lawyers said he was treated not as a victim of a crime but as a suspect during the questioning, and that he looked tired and disheveled. Koc was not allowed to sit while he gave his statement, and his clothes had rips on them. There was bruising on Koc's neck.
Another one of Koc's lawyers, Erhan Ciftciler said, "We met with Firat Koc in the police station as per his family demand. Koc's body showed signs of torture and mistreatment."