Sarısaç MP: AKP don't let us deliver aid to victims of earthquake
The aid vans that HDP municipalities wanted to deliver to earthquake victims in Başkale were blocked. HDP MP Murat Sarısaç denounced the "enemies of the Kurds".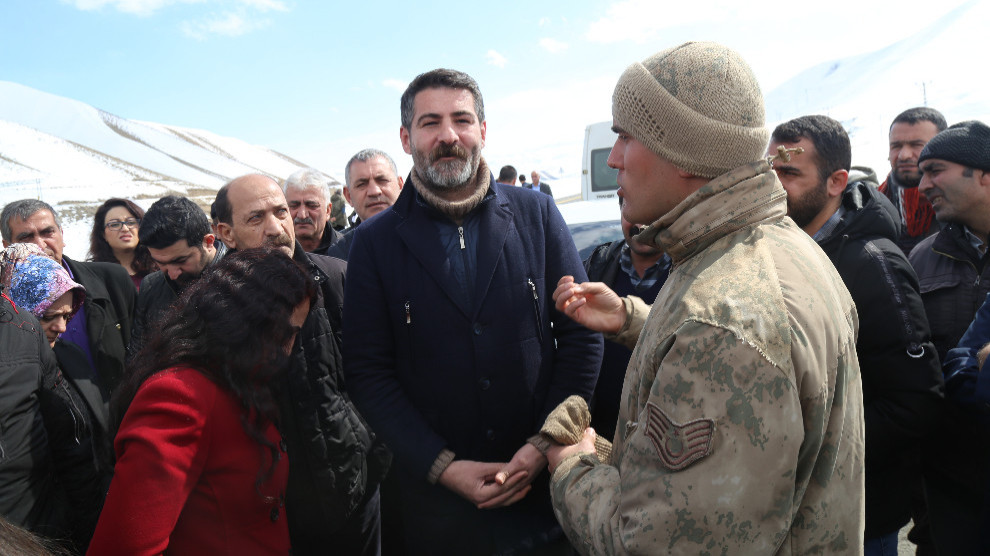 HDP Van Deputy Murat Sarısaç denounced that vans carrying aid to victims of the 4 boroughs of Başkale most hit by the earthquake were stopped by the gendarmerie and police at the Albayrak (Beblaşîn) Gendarmerie Station.
Four trucks loaded with dry food, diapers and tarpaulins were prevented by the Turkish security forces. The HDP, HDK, DTK and DBP delegation visiting the areas decided that they would not deliver the trucks to AFAD and decided to send them back to Van.
'They are enemies of Kurds'
HDP Van Deputy Murat Sarısaç denounced the "open hostility towards Kurds shown by the State."
Recalling that the AKP ministers have said that they had gone to the earthquake region carrying all possible aid, Sarısaç continued: "According to the information we have received from the people themselves, they are still without tents and living outside."