Resisting another invasion of South Kurdistan
After months of preparation, the Turkish state has launched another invasion of South Kurdistan. The attack began immediately after a telephone conversation between President Erdogan and US President Biden.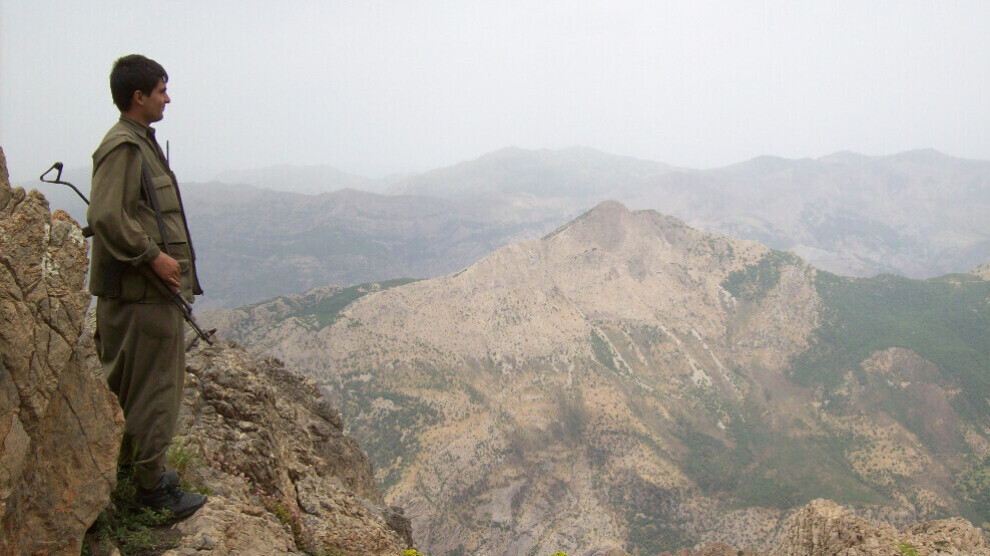 The Turkish state has launched a new invasion of the Medya Defense Areas using its air force and ground troops 106 years after the beginning of the genocide of the Armenians. The occupation attack on the regions of Metina, Avashin and Zap followed a telephone conversation between Turkish President Tayyip Erdogan and US President Joe Biden, Turkish Foreign Minister Mevlüt Çavuşoğlu and his US counterpart Antony Blinken, Erdogan's spokesman Ibrahim Kalin and US Safety Advisor Jake Sullivan.
According to local sources, the Turkish army has been preparing this attack since winter. In addition to troops from eight different brigades, members of the special units JÖH and PÖH are also involved in the invasion. Members of paramilitary village protection groups from Hakkari, Van, Şirnak, Çewlîk and Amed are also to be brought into the region. On site it is assumed that the operation is designed to be long term.
In preparation for the invasion, troops with heavy weapons were transferred to the Gever, Çelê and Şemdinli districts near the border in Hakkari for months. Movements are also taking place in the Turkish military bases in Amêdî, Dêraluk and Şeladizê to the south of the operational area.
Immediately after the telephone conversations between the heads of government of Turkey and the US, the invasion began with air strikes. Fighter jets, helicopters and armed drones were used. At the same time, artillery attacks took place from the Turkish border posts Rubarok (Derecik), Elemon, Kopkî and Otluca. After massive air strikes, the Turkish army tried to drop soldiers from helicopters on strategically important mountain peaks. In doing so, she encountered resistance from the HPG and YJA-Star.
As the HPG reported in a first balance on Saturday, the Turkish army suffered heavy losses. In Metina, after hours of unsuccessful attempts, soldiers were dropped off at the Zendura summit. In Avashin it was possible to repel all attempts at invasion with ground troops, the fighting continues. According to local sources, the Turkish army tried to penetrate underground positions and tunnels at Tepê Mamreşo, but was repulsed. It is reported that the Turkish state is using poison gas.
A Turkish invasion of the Gare guerrilla area in February was defeated after four days. The Turkish army suffered a heavy defeat in the Zap region in 2008. At that time, a massive contingent had to withdraw after nine days, leaving hundreds of dead and wounded.