Religious scholars support protests in South Kurdistan
Religious scholars are supporting the protests in South Kurdistan calling for the demands to be met and for the release of the detainees.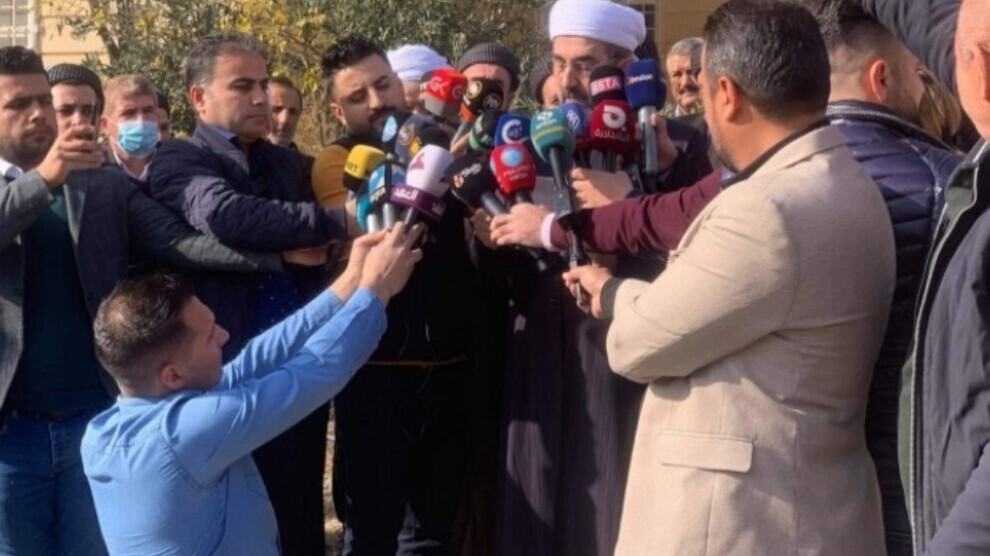 The protests in South Kurdistan began as a result of the long-standing economic crisis and the non-payment of salaries. Protests have been continuing for days. As a result of the attacks launched by the security forces in the demonstrations in Sulaymaniyah, Ranya, Halabja, Derbendixan and Seyidsadıq, many people lost their lives and many others were injured. As the reactions of the security forces against the the activists increase, so is the support for the protests.
Religious scholars who came together in Koye made a statement regarding the protests. The religious scholars said they supported the protests and criticized the government's policies and the violence used by the security forces against the protesters.
Emphasizing that the actions are democratic, the religious scholars called for the release of those arrested as soon as possible.
"Under no circumstances should blood be shed in demonstrations," the statement said, adding: "Protests are a legal right. The reform demands of the Kurdish people must be fulfilled by the government. Corruption should be prevented and employees' salaries should be paid. As religious scholars, we embrace the demands of the activists and demand them to be fulfilled. We express our condolences to the families of those who lost their lives in the protests and urgent recovery to the injured. Those detained in Sulaymaniyah and elsewhere should be released as soon as possible."