Protesters in Iraq set up a Demonstrators Council
Demonstrators in Iraq asked the army to replace government officials.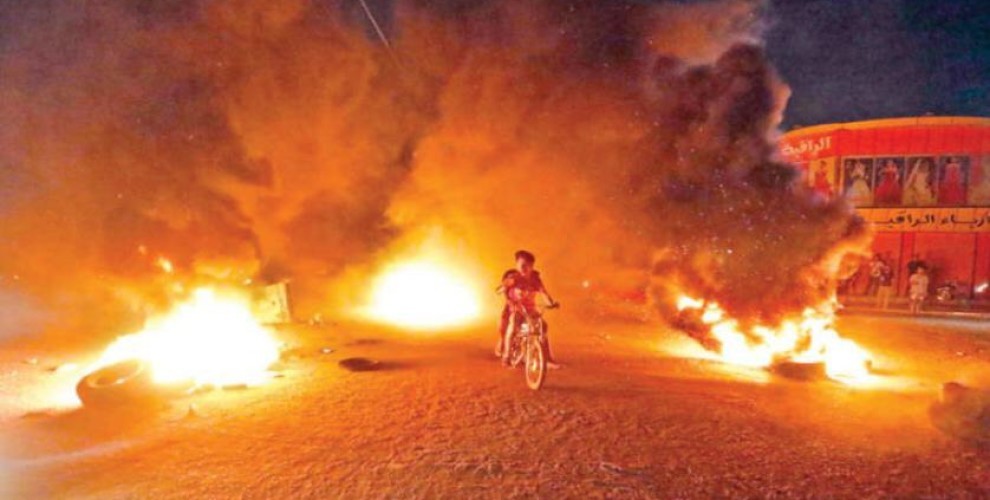 Protests that began in the Iraqi city of Basra a week ago and spread to other cities in the south of the country have continued on Sunday.
Protesters also announced the establishment of a Demonstrators Council, that made its first statement on Sunday. The Council demanded that soldiers replace the elected officials.
The anti-government protests that spread from Basra to the south of Iraq continued in the cities of Baghdad, Najaf, Karbala, Zukkar, Misan, Babel and Hille.
Demonstrators protest the government's economic policies, poverty, lack of service and unemployment. They have demanded that the military replace the existing government.
The Iraqi Demonstrator Council was announced on Sunday and it said that it considered the elected institutions in Iraq invalid adding that these should be replaced by the army.
"The former liberation army commanders should be in charge of the government of the country and should dissolve the government, the parliament, the provincial councils", said the statement, adding that "the prime minister and president should only have ten percent of the security apparatus, while the rest should be in the hands of the army".
In the statements, the demonstrators also said that they wanted these requests to be fulfilled, without consulting anyone from any party or government.
Every summer there are demonstrations mostly in southern and northern Iraq. This year they started in May and grew vastly in July spreading throughout the south.
Every year people express the same demands involving jobs, better government, electricity, and water.
This year is worse as there have been record heat levels, salinity in Basra is growing along with a new dam in Turkey that has greatly limited the water supply, and Iran has cut its delivery of electricity to Iraq over unpaid bills.
The government has responded with largely empty promises.