Prisoners of the snow in Van and Hakkari
Snowfall in Van, Hakkari and its districts have blocked the roads of hundreds of places. Yet, despite many places been unreachable for days, trustees appointed to Van Metropolitan Municipality and other state institutions are not addressing the issue.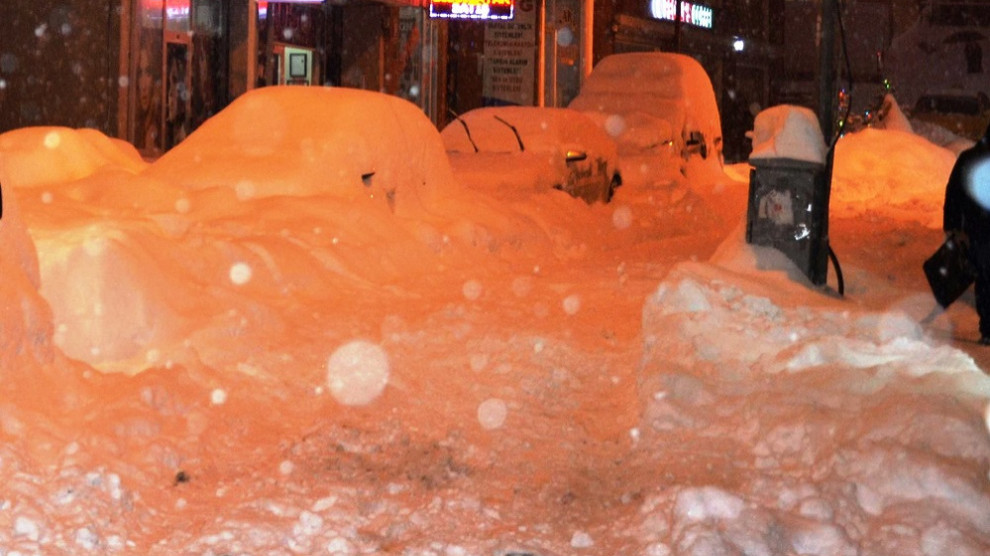 Heavy snowfall in Van and Hakkari region continues to make life difficult for people.
Some 85 settlements in Bahçesaray, 55 in Başkale, 125 in Çatak, 5 in Gevaş, 145 in Gürpınar, 15 in Özalp, 25 in Saray, 35 in Edremit, Çaldıran, Muradiye and Erciş districts are closed off because of the snow with a total of 490 roads closed to traffic.
Nearly 200 villages and hamlets have been closed in Hakkari center, Gever, Şemdinli and Çukurca. While the snow reached 50 centimeters in Van, in Hakkari and its districts has reached 1.5 meters in some populated areas.
Despite the fact that hundreds of villages and populated areas are closed in Van, the snow teams affiliated to trustee-run Van Metropolitan Municipality, are not carrying out sufficient work to clear the roads. Hundreds of villages and hamlet roads that could have been opened in a day have been closed for days. Thousands of citizens are paying the price of the poor work done. 
In Hakkari and its districts, the situation is similar to Van, with hundreds of villages and hamlet roads closed for days. However in Hakkari, teams are working under the Hakkari Special Provincial Administration to ensure the opening of the roads.
Tens of villages and hamlets have been closed for days due to the lack of adequate staff at the Special Provincial Administration.