Earthquake victims spend the night on streets in Qasr-e Shirin
People are still spending the night outside in Qasr-e Shirin, which is one of the most affected areas in last week's earthquake in Eastern Kurdistan. Amid challenging winter conditions, people call for help.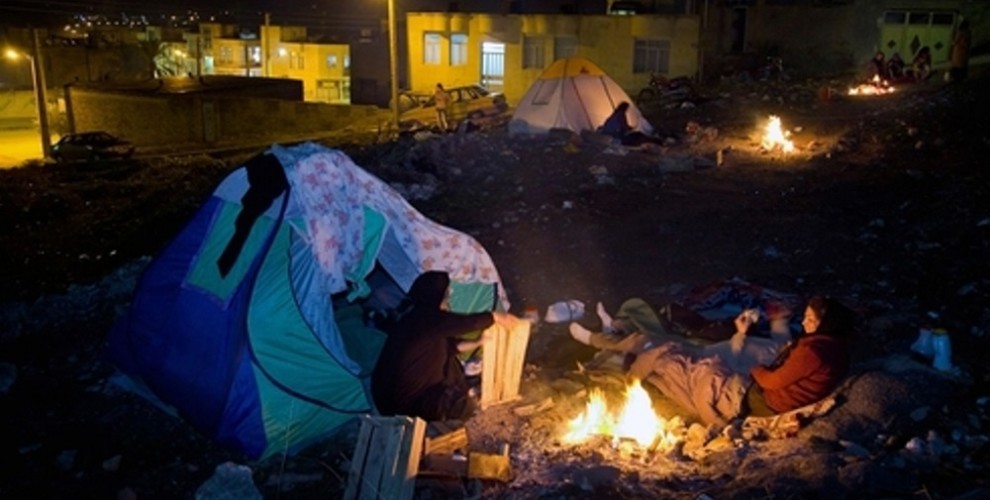 Qasr-e Shirin county of Kermanshah province is one of the areas affected most severely by last week's earthquake and effects of the destruction still continue.
Residents are having difficulty in finding drinking water as there is no water supply network and families are spending the night out on streets as almost all houses have been demolished by the deadly earthquake and those that remain standing are inhabitable.
People say they have received very limited amount of aid since the earthquake devastated their homes and living areas, remarking that the aid materials are either prevented from reaching them by Iranian regime forces, or not distributed to those in need.
Thousands gather in front of Iranian Red Crescent every day, facing continued insults by the Iranian regime forces. Most of these people return empty-handed, without receiving any aid material.