Musa Anter commemorated in Amed
28 years ago writer Musa Anter was shot dead in Amed in the open street by the Turkish military secret service JITEM. At the scene of the crime, carnations were laid down today in memory of the Kurdish intellectual.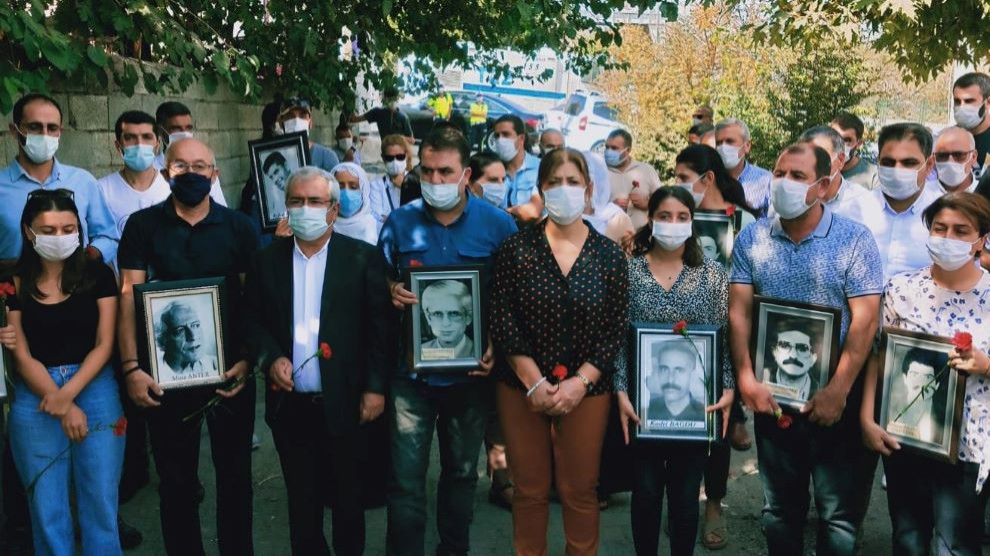 Kurdish writer and intellectual Musa Anter was commemorated in Amed (Diyarbakir) on Sunday. Anter was shot dead in the open street in the Seyrantepe district on September 20, 1992 by the notorious death squads of JITEM, the unofficial secret service of the Turkish military police (gendarmerie), whose existence was denied by the Turkish state for years and who is responsible for at least four fifths of the unidentified murders in Northern Kurdistan.
In addition to Musa Anter's son Dicle Anter, deputies of the Peoples' Democratic Party (HDP) as well as members of the Dicle Firat Journalists' Association (DFG) and the Mesopotamian Women Journalists' Platform (MKGP) took part in the commemoration at the crime scene.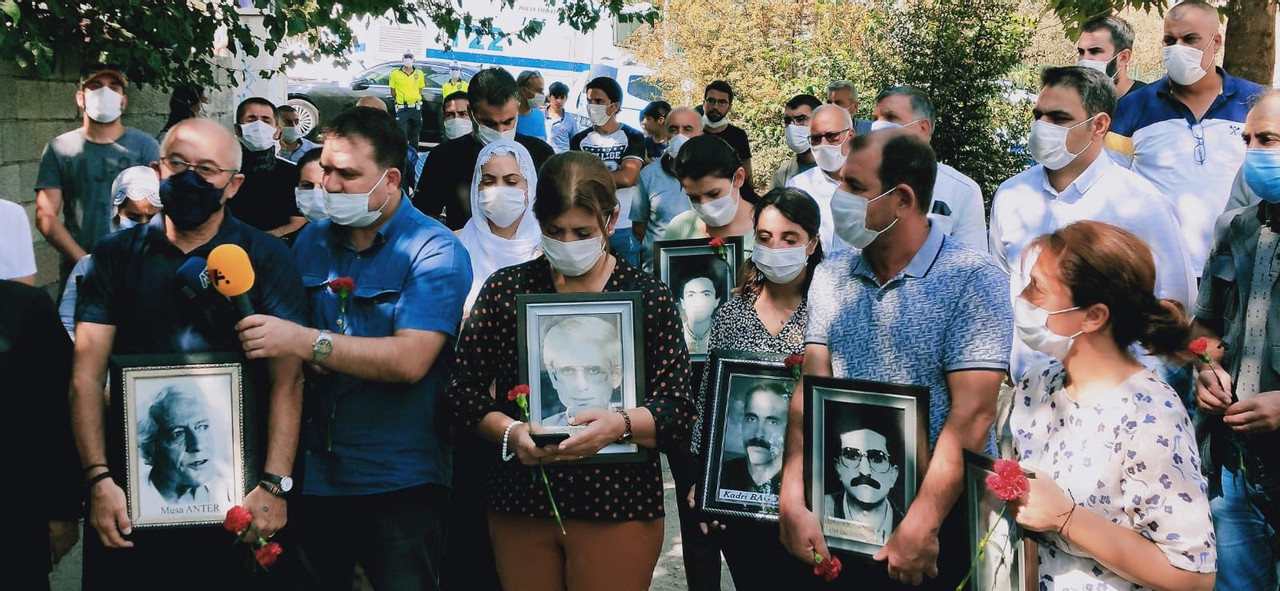 In a speech, journalist Serdar Altan, co-chair of the DFG, recalled the pioneering function of "Apê Musa", as the writer was affectionately called. MKGP spokeswoman Ayşe Güney said in a speech that Musa Anter left a valuable legacy to all Kurdish journalists and is today a symbol of courage. "It is a great honor for us to continue on the path he has opened up. Even today it is not an easy path, it requires courage and great commitment," said the journalist.
In memory of his father, Dicle Anter said that the seeds he had planted have sprouted and grown. "His students are growing every day. Whenever journalists are arrested, new journalists take their place. This has become a tradition with us."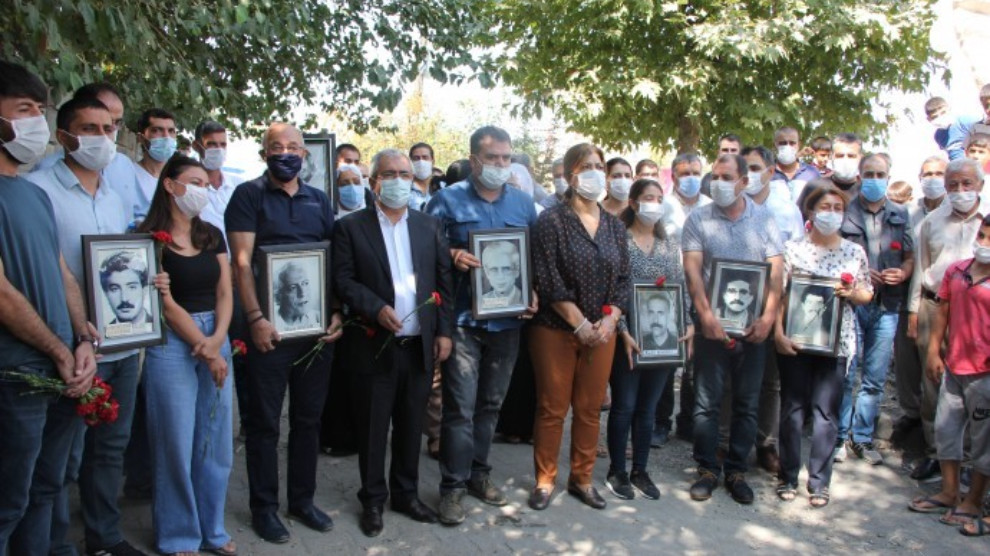 HDP vice-chair Meral Danış Beştaş, pointed out that no one was punished for the murder of the then 72-year-old Kurdish intellectual and that the perpetrators have been protected by the state for 28 years despite the confessions made up to date. "The governments have changed, the names of the perpetrators have changed, but the view of this Kurdish sage has not changed. Apê Musa stood up for the Kurdish language, but at the same time he defended the brotherhood of the peoples," the HDP deputy said.
After the speeches, carnations were laid down at the crime scene.