Mihemed Brothers buried in Sheladizê
The 3 brothers killed by the Turkish army in the Sheladizê region of Southern Kurdistan were buried with a funeral ceremony.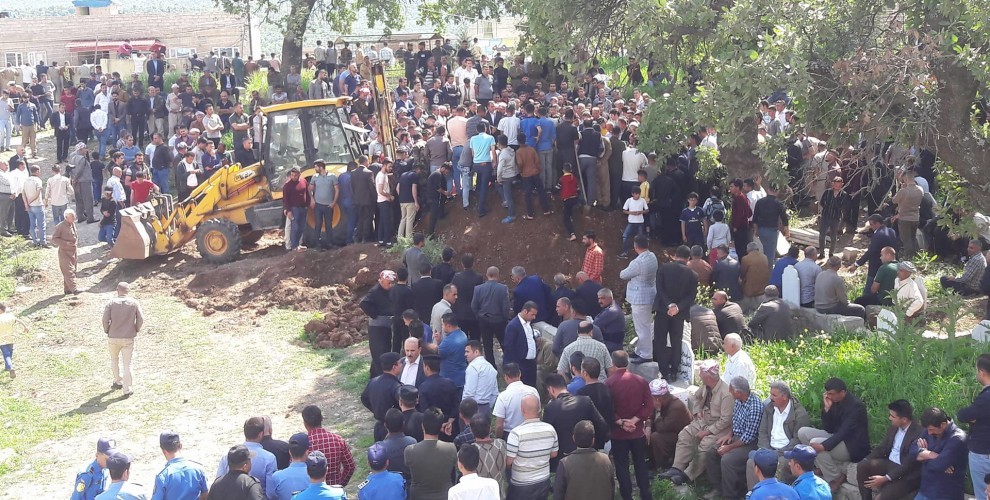 Brothers Remezan, Mecîd and Tahir Mihemed who were killed in the attack by the Turkish fighter jets have been laid to rest in a ceremony held in the Sheladizê Cemetery.
Mihemed brothers had gone missing after the attack Turkish fighter jets carried out on the border of Hakkari's Yüksekova district, and their bodies had been discovered on the third day. They have been laid to rest today after the family was able to locate them.
The people went to the attack grounds to recover the bodies today, and formed a convoy to come to the Balinda Valley, from where they took the bodies to Sheladizê. People in the funeral ceremony of the three brothers expressed intense fury against the Turkish state attacks.
Related News: