Medical care crisis in Maxmur due to the embargo and siege
Dr. Mihemed Ünver from Maxmur Hospital said that there was a serious medical care crisis in the refugee camp due to the embargo and siege, warning that in case of an extraordinary situation, they would not be able to respond to it.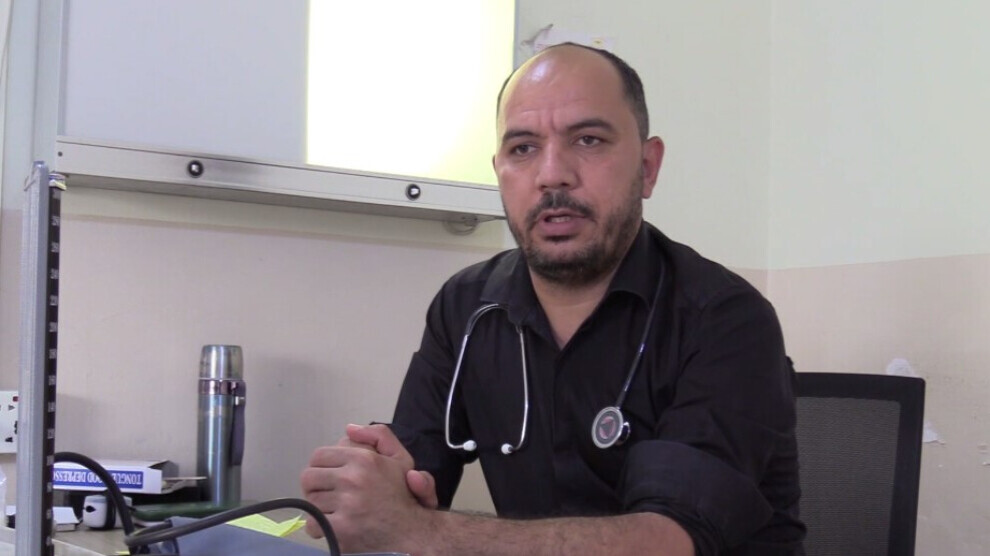 The Maxmur refugee camp is in the headlines due to the ongoing resistance against the Iraqi army's attempts to encircle the camp with barbed wire and watchtowers. While the current attacks by the Iraqi army began on 20 May, a heavy embargo has been in place for years against the radical democratic model project.
This embargo particularly affects the medical care of the camp residents. Dr. Mihemed Ünver works as a doctor in the camp. Speaking to ANF about the dangerous medical supply crisis, he said: "There were already difficulties when the camp was last surrounded, but now it is even more dangerous. Iraq has refused to allow medicines and medical supplies into the camp this year. Before that, the KDP prevented our emergency patients from receiving supplies for about three years. The Iraqi siege, which has been going on for over a week, has further exacerbated the health crisis."

Dr. Ünver stated that they formed mobile health teams to provide health care, but the lack of medicines is seriously felt. "The teams try to care for the camp's population despite the limited possibilities. However, for one person injured in the Iraqi military attacks, not even an ambulance could be provided to transport him to hospital," said Ünver, warning that the situation in the camp threatens to deteriorate even further and that no medication has been provided so far.
Calling on everyone to raise their voices to end the siege and embargo, he stated: "People must fulfil their moral, humanitarian and national duty. The community in the camp is living here because of oppression and persecution. People are living here for the sake of all Kurds. That's why they can't stay silent. The Kurds should protect the Maxmur camp."
To conclude, Dr. Ünver called on the UN and UN-affiliated health organizations, the Red Cross and Doctors Without Borders to conduct investigations in the camp.