Martyr Serdem Reşit, a smile of hope
Faraşin Mervan tells about martyr Serdem (Muhammed Yıldız).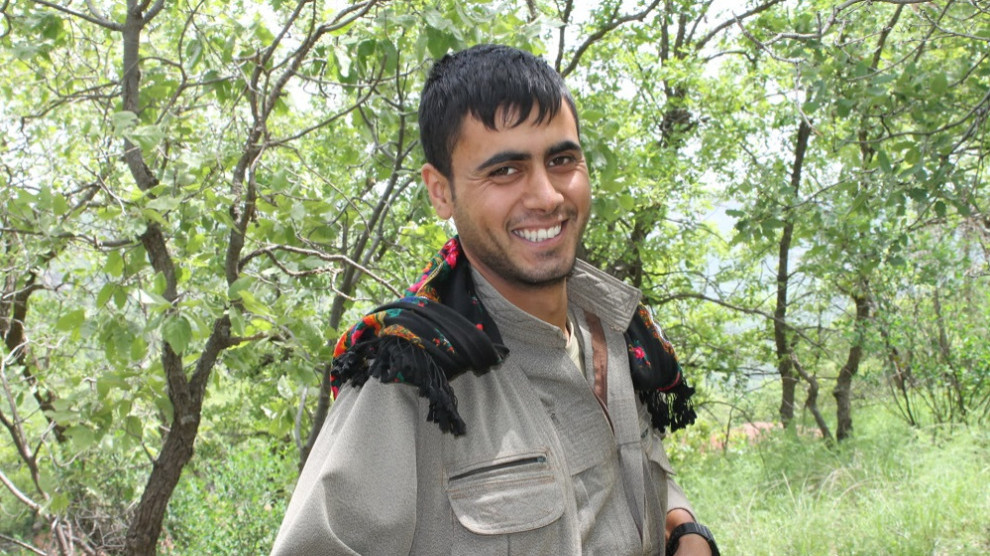 On the journey to the sun, I met many freedom fighters who believed in the sun, trusted and felt the warmth of its heart.
Each of them was a freedom fighter, with their hearts, their hopes, beliefs and comrades love. It is always an adventure of a different excitement to see the laughs that are difficult to describe and that require courage to write and wrap them in the hearts.
Being a Kurd, living the Kurdishness, and be in love with defending Kurdistan, was carried out with a smile at a young age. One of these smiling friend was comrade Serdem, who, by putting the responsibilities of the age on his small body, starred in the path of freedom and truth.
To be comrade means: jumping to a position when it is appropriate and teaching the truth when it is appropriate, to feel the value it deserves when it comes to it, and to experience many feelings and many experiences difficult to describe… it seems that the most beautiful form of life is to be in PKK.
Heval Serdem (Muhammed Yıldız) was born in the district of Eruh in Siirt. Growing in a patriotic family, comrade Serdem listened to the stories of the murdered people in the villages and the freedom fighters who oppose this cruelty. With the great anger towards the assimilation, denial and destruction policies carried out by the enemy, Serdem decided to join the guerrilla ranks to avenge the villages and the people who were killed and forced out of them.
His trustworthiness, loyalty to the country and leadership, his humble heart and hopeful eyes have always taught us that comradeship is one of the most unique feelings and value.
Heval Serdem fell martyr as a result of the air attack carried out by the fascist Turkish state in Medya Defense Area on 31 July 2019. We emphasize once again that we will avenge our comrandes. They are our light, which is a light of hope on our path to Freedom, a light that illuminates our path.
Even though I am a narrator of the stories hidden in the glory of the mountains, I would tell about you to the eyes of children in Kurdistan. I look for your smiles, eyes and heart in those dark smiles with the smell of the sun…
Code Name: Serdem Reşit
Name Surname: Muhammed Yıldız
Place of Birth: Siirt
Mother's-Father's Name: Binevş - Bışar
Date and Place of Martyrdom: 31 July  2019 - Gare