Kurdistan Coalition formed for local elections in Iraq and Bashur
Nine Kurdish political parties in Iraq and South Kurdistan (Bashur) have decided to participate in the local elections under "Kurdistan Coalition".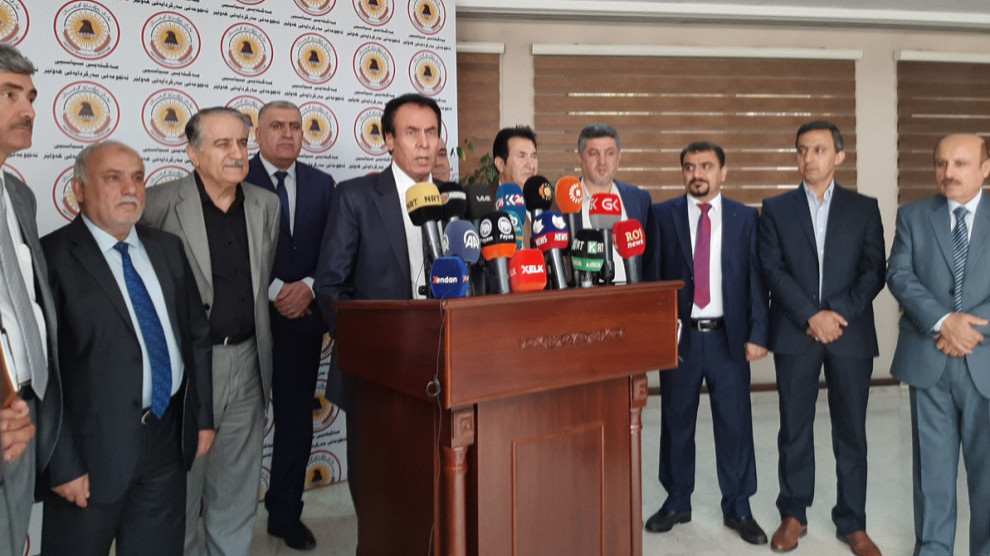 Kurdistan Democratic Party (KDP), Patriotic Union of Kurdistan (PUK), Gorran (Change) Movement, Communist Party, Komela Islami, Yekgirtu, Kurdistan Laborers Party, Kurdistan Democratic and Socialist Party and Kurdistan Islamic Movement Party (Bizutneweyî İslami) have decided to participate in the local elections in 2020 with a joint list.
The decision concerns the provincial council elections in Kirkuk, Nineveh and Diyala on April 1, 2020.
Speaking after the meeting, KDP Hewlêr (Erbil) Council President Kakemin Necar said all parties have agreed to take part in the elections with one list.
Necar noted that their talks would continue with further agreements on other points.
PUK Politburo Member Sedi Pire stated that they have joined this decision to make sure that Kurds' votes would not go for nothing.
Pire said all groups and organizations could join the "Kurdistan Coalition".